'Last Vegas' Teaser: Gonna Party Like It's 1959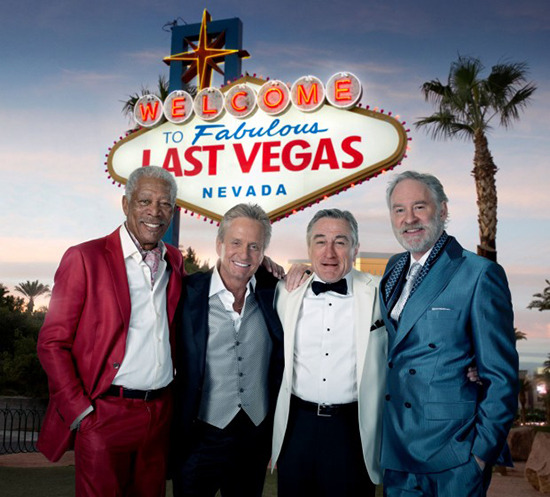 The Hangover films have been gigantic successes, but they might be a little more raunchy than some audiences want. For your family members who maybe want to stick to movies like Meet the Parents, here's Last Vegas. The movie is set in Vegas, with Michael Douglas, Robert De Niro, Morgan Freeman and Kevin Kline as four life-long friends who trek to the city for a bachelor party.National Treasure captain Jon Turtletaub directs, and the first teaser makes it look as lightweight as the concept sounds. Sure, there's something to be said for watching a couple of these actors break out of their usual patterns. It's cute to watch Morgan Freeman play a guy who gets wasted on vodka/Red Bull, for example, and I won't begrudge Michael Douglas having fun on screen at this point in his life and career. Whether that will make you want to watch the actual film is another question.
Check out the footage below.
Yahoo has the teaser. Last Vegas opens on November 1.
Billy (Academy Award®-winner Michael Douglas), Paddy (Academy Award®-winner Robert De Niro), Archie (Academy Award®-winner Morgan Freeman) and Sam (Academy Award®-winner Kevin Kline) have been best friends since childhood. So when Billy, the group's sworn bachelor, finally proposes to his thirty-something (of course) girlfriend, the four head to Las Vegas with a plan to stop acting their age and relive their glory days. However, upon arriving, the four quickly realize that the decades have transformed Sin City and tested their friendship in ways they never imagined. The Rat Pack may have once played the Sands and Cirque du Soleil may now rule the Strip, but it's these four who are taking over Vegas.