'Breaking Bad' Getting A Spanish-Language Remake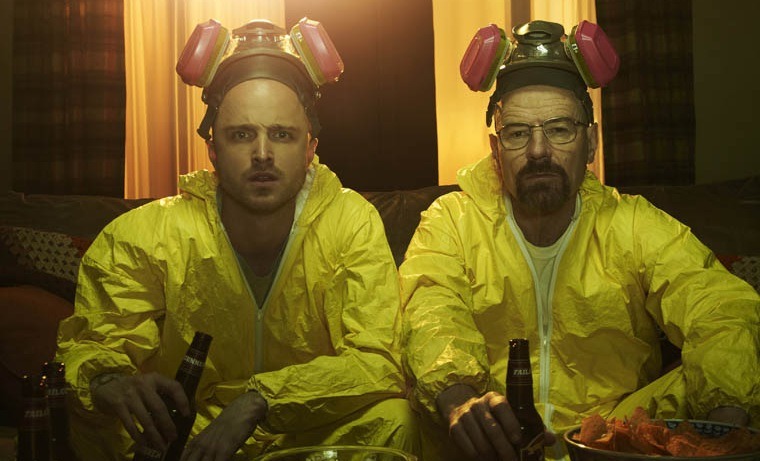 The American TV industry has borrowed liberally from other countries, adapting Ugly Betty from Colombia, The Killing from Denmark, Homeland from Israel, and The Office from the U.K., to name just a few examples. In turn, other nations have taken American shows like Everybody Loves Raymond and How I Met Your Mother and made them their own. Now one of our best homegrown series, Breaking Bad, is also heading to a foreign land.
Sony TV has given the go-ahead to Univision's Spanish-language remake of Breaking Bad, titled Metastasis. Diego Trujillo will lead the cast as a meek chemistry teacher turned ruthless meth cook named — what else — Walter Blanco. More info after the jump.
Metastasis sounds pretty similar to its predecessor, at least at this point. Like the original, the new show centers on a man who's diagnosed with terminal cancer and turns to drug-making to pay his medical bills and provide for his family. The mostly Colombian cast also includes Roberto Urbina as Walter's partner Jose Miguel Rosas, Sandra Reyes as Walter's wife Cielo, and Julian Arango as Walter's narcotics agent brother-in-law Henry Navarro.
Sony Pictures Television has some experience translating American shows to other countries, having previously launched versions of Married... With Children in Colombia and Israel; Everybody Loves Raymond in the Middle East and Russia, The King of Queens in Bulgaria, and I Dream of Jeannie in India, and more.