What's Going On In This Still From 'Metallica: Through The Never'?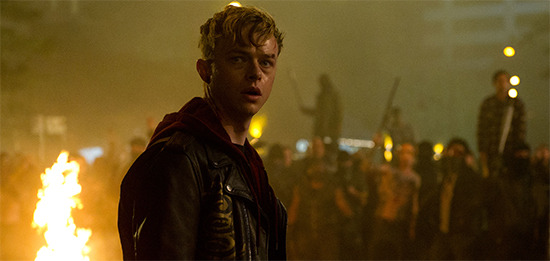 Is this image a shot of Metallica fans after they got through their first listen of Load? Maybe it's a sound engineers union reacting to the drum sound on St. Anger, or the original release mix of Death Magnetic? Maybe it's just a show in Brazil; those fans get crazy.
We don't know precisely what's going on in the shot, but we do know it's the first image from Nimrod Antal's film Metallica: Through the Never, which stars Dane DeHaan as a road crew member experiences something that turns his life upside down. Running across a post-apocalyptic mob bristling with weapons tends to do that, I guess.
See the full image, captioned 'Chaos,' below.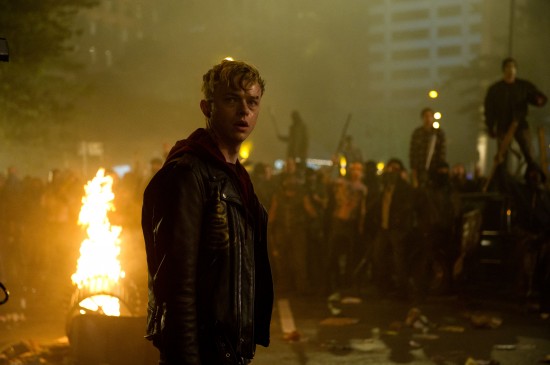 Metallica: Through the Never will open in IMAX theatres for a one-week engagement starting Friday, Sept. 27, 2013. The film will expand into additional theatres on Oct. 4, 2013.
Starring Metallica, a cast of thousands of their fans and breakout star Dane DeHaan (Chronicle, The Amazing Spider-Man 2), Metallica Through the Never is written and directed by award-winning filmmaker Nimrod Antal (Predators, Kontroll) and produced by former IMAX film producer Charlotte Huggins (Journey to the Center of the Earth). The film marries groundbreaking footage and editing techniques with a compelling narrative, in which a band crew member (played by DeHaan) is sent out on a mission during Metallica's roaring live set in front of a sold-out arena. While on this mission, he unexpectedly has his life turned completely upside down.