Video: Merida Coronated As The Eleventh Disney Princess; 'Brave' Director Unhappy With Redesign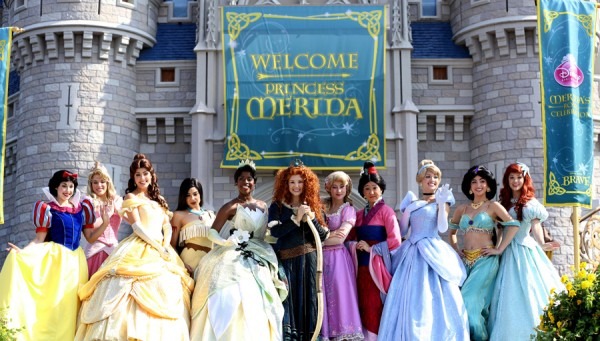 The Magic Kingdom at Walt Disney World in Orlando, Florida rolled out the red carpet this weekend as they coronated Merida, the star of Pixar's Brave, as the 11th official Disney princess. It was a lavish occasion and video of the event is now online.
While this universal acceptance into the Disney's canon should be reason to celebrate, the character's creator isn't happy. Brenda Chapman, Oscar-winning co-director of Brave and the film's original creator, has slammed Disney's redesign of the character, saying it enforces stereotypes Merida was created to break. Read her quotes below.
First up, here's the video of the event that took place on May 11. Thanks to the Disney Parks Blog.
It's not a good look, according to Chapman, who had the following to say to the Marin Independent Journal (via Hollywood Reporter):
I think it's atrocious what they have done to Merida. When little girls say they like it because it's more sparkly, that's all fine and good but, subconsciously, they are soaking in the sexy 'come hither' look and the skinny aspect of the new version. It's horrible! Merida was created to break that mold — to give young girls a better, stronger role model, a more attainable role model, something of substance, not just a pretty face that waits around for romance.
Here's the look in question: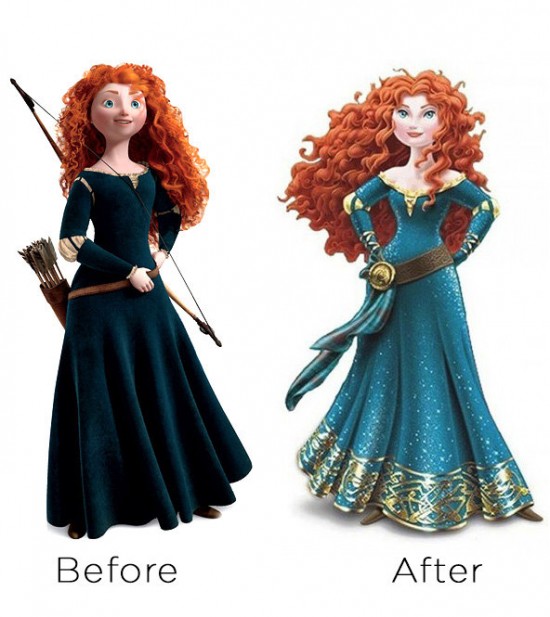 Disney responded on Yahoo, where you can read more about the controversy:
Merida exemplifies what it means to be a Disney Princess through being brave, passionate, and confident and she remains the same strong and determined Merida from the movie whose inner qualities have inspired moms and daughters around the world.
Hard to argue that Disney dolled Merida up for her coronation, but do kids even notice? What are you thoughts?