First Look: Paul Giamatti As Rhino In 'The Amazing Spider-Man 2'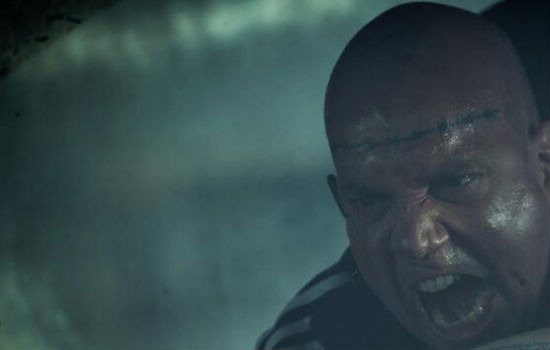 Director Marc Webb has just tweeted our first look at yet another of The Amazing Spider-Man 2's many villains. We'd already seen Jamie Foxx as Electro, and Dane DeHaan's Harry Osborn looks appropriately bratty but we had yet to catch a glimpse of Paul Giamatti as Aleksei Sytsevich, The Rhino. Now we have. (Or, we hadn't seen Giamatti, but we had seen a stuntman made up to look like him.)
The photo, featuring a super angry Giamatti behind the wheel of a truck doesn't show any particularly "Rhino"-like characteristics, but he's mean and got a lot of frightening tattoos. That's probably enough.
Here's one of Webb's tweets. (He put up 3). Translated (via Google) it says "Hello America. Meet Aleksei Sytsevich!"
Привет Америка. Познакомьтесь с Алексеем Сицевичем! pic.twitter.com/SD54yBrwff

— Marc Webb (@MarcW) May 11, 2013
And here's the photo on its own: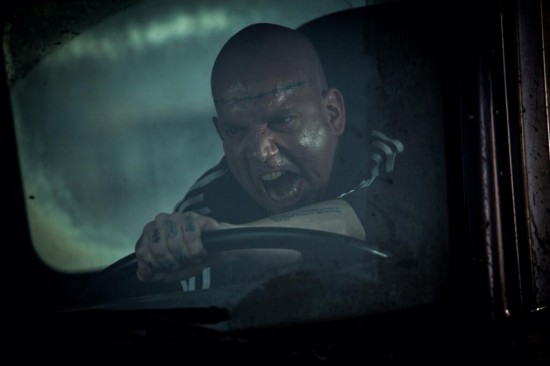 That's considerably better and more menacing than I was expecting. What do you think?