'Fruitvale Station' Trailer: Michael B. Jordan Shines In Tragic True Story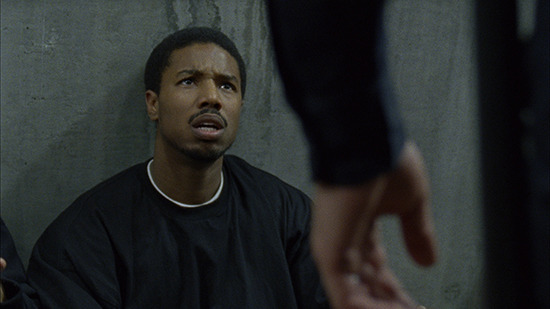 I was very moved by Ryan Coogler's film Fruitvale Station when it played Sundance under the title Fruitvale. Michael B. Jordan stars as Oscar, a young man detailed by police at an Oakland, CA BART station after a brawl on a train early on New Year's Day. The night ended in tragedy, and the cell phone cameras carried by many witnesses documented an almost inexplicable display of police force.
The film succeeds by drawing a portrait of Oscar as a troubled young man with ambitions rather than pretending he was a saint. Jordan's performance is impressive and he displays an incredible ability to express himself in bursts of energy without going outside the tone that Coogler generally strives to maintain. This first trailer gives you a good look at all of Oscar's characteristics, from his serious problems to his best moments. It comes right up to the line of showing precisely how the night ended, and is a good primer for the film.
Fruitvale Station opens on July 12. Melonie Diaz and Octavia Spencer also appear. Yahoo has the trailer.
The true story of Oscar, a 22-year-old Bay Area resident who crosses paths with friends, enemies, family and strangers on the last day of 2008.