'August: Osage County' Trailer And Poster: Meryl Streep, Julia Roberts, And Benedict Cumberbatch In Deep Family Drama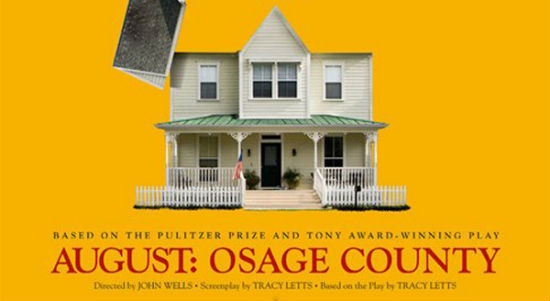 August: Osage County, a Pulitzer Prize and multiple Tony award winning play, is hoping to become a multiple Oscar-winning film. Directed by John Wells (The Company Men), the film has one of the most impressive dramatic casts in recent memory: Meryl Streep, Julia Roberts, Ewan McGregor, Benedict Cumberbatch,Margot Martindale, Chris Cooper, Dermot Mulroney, Juliette Lewis, Abigail Breslin, and Sam Shepard. They'll bring to life a story about a group of young women forced to go home and deal with their parents. A simple story to be sure, but a powder keg for emotion and drama.
Don't believe me, though. Check out the trailer and poster for the November 8 release. 
Thanks to ABC News (via Collider) for the trailer.
And here's the poster.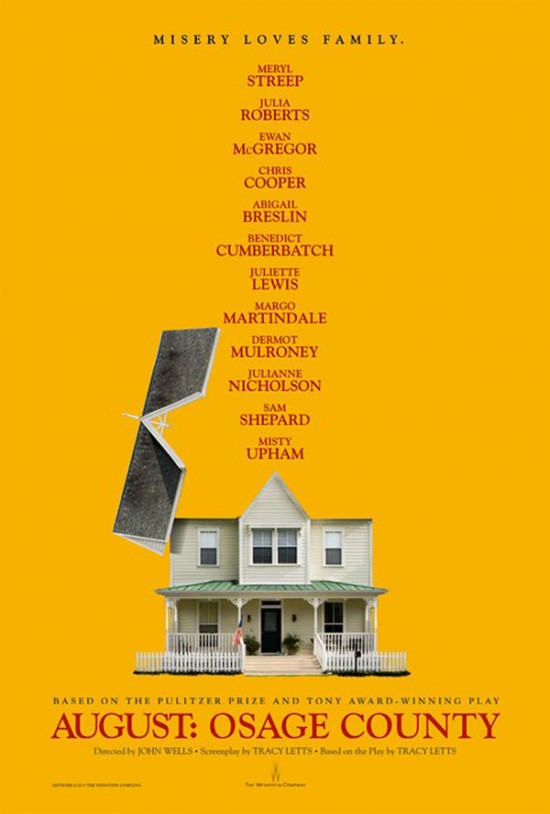 As released by The Weinstein Company, everything about this film screams Oscar. From this trailer, do you think it can measure up?