'300: Rise Of The Empire' And 'All You Need Is Kill' Releases Pushed Back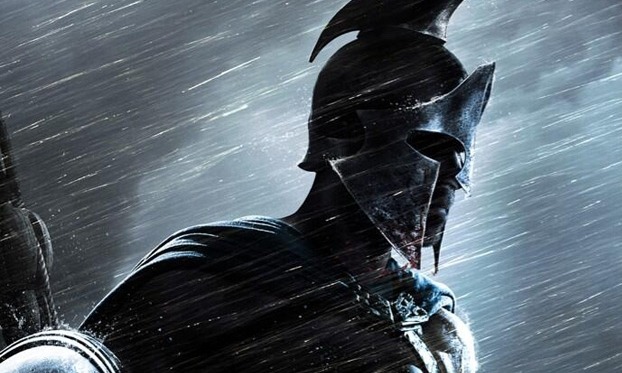 Warner Bros. has begun to shake up their 2014 schedule. The most interesting move is Noam Murro's 300: Rise of the Empire, originally scheduled for release this August, has been pushed back to March 7, 2014. The film already set for that date, Doug Liman's sci-fi film with Tom Cruise, All You Need Is Kill, has now been moved to the summer, specifically June 6, 2014.
Warner Bros. sent out a press release detailing the announcement.
All You Need Is Kill moving into the summer is a solid move. It's a big, action sci-fi film with one of the biggest stars in the world and Warner Bros. doesn't have a particularly busy summer: Godzilla and Jupiter Ascending on the tentpole side, Blended and Tammy on the romantic comedy side, and nothing set in June. Now they have a June film, which will open against Teenage Mutant Ninja Turtles.
The 300: Rise of the Empire move is a good move too and, frankly, kind of expected. The film was scheduled for August and we haven't seen almost any marketing. A poster here, a blurry image there, and there's absolutely zero buzz for it expect people joking it feels more like a direct to DVD film. It's not. It's a major prequel to Zack Snyder's film in every way,  and moving it out of a crowded summer will give the studio more time to market it as such. Currently, it opens only against the animated film Peabody & Mr. Sherman.
Here's what the Warner Bros. executives had to say about the moves:
Dan Fellman, President of Domestic Distribution stated, "We have tremendous confidence in 'All You Need is Kill' and view it as a perfect tent pole for the Summer frame, with its combination of great cast, compelling story and tremendous action."
Fellman also noted, "Moving '300: Rise of an Empire' to March 7 continues in the tradition of the first '300,' and kicks off the Spring movie-going season in epic style. The film is on track to become all that audiences have come to expect from the franchise."
Veronika Kwan Vandenberg, President of International Distribution said, "We are thrilled about 'All You Need is Kill' heating up our Summer '14 slate. It is an action-packed adventure, told by an extraordinary cast, which is sure to have global appeal.
"We are also excited about the continuation of the '300' saga," Kwan Vandenberg added. "The first '300' movie was a huge success internationally, and the day-and-date release of the new film is a great opportunity to turn its opening into a worldwide event."