Joe Wright Courted To Direct 'Fifty Shades Of Grey' [Updated]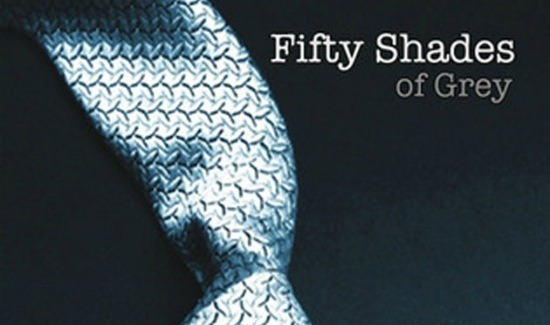 For months now Universal's division Focus Features has been developing a film adaptation of Fifty Shades of Grey, the runaway bestseller that began as Twilight fan fiction and grew into a sensation that turned every supermarket into a purveyor of bondage fantasies. The story follows the kinky romantic and sexual relationship between 27-year-old billionaire Christian Grey and naive college student Anastasia Steele.
Producers Michael De Luca and Dana Brunetti have been overseeing the creation of a script, written by Kelly Marcell, and trying to figure out who can direct the film. If faithful to the novel, the movie will have to be a hard-R drama with far more sexual overtones than we usually get in a studio film. Actually, to hell with overtones — this thing is just sex. Strip out the sex, and there's barely a book. Not your typical studio fare, but that's the lure of dollar signs for you. (And, keep in mind, Focus is among the few major players that can claim to have released an NC-17 film.)
Now the report is that Joe Wright, who has traded in both literary adaptations (Pride and Prejudice, Anna Karenina) and modern fantasy (Hanna) is the guy the producers want for the film.
Update: Wright won't make the film. Details below.
THR and Variety, among other sources, reports that Wright is the choice to make the film, but cautions that there is no deal in place. There's been a lot of talk in the past twelve hours about the idea of Wright signing or not, but at this point it still seems like this is a wishlist situation.
(Deadline insists that the talk is still so early that "it is too early to call a winner, or even assemble a real short list." Make of that what you will.)
I can't say that Fifty Shades of Grey has any appeal aside from the "slow motion train wreck" angle, but I'll admit that Wright directing would get my attention. He would bring a very cinematic sensibility to the film, at the very least.
Update: Deadline says Wright is "completely out of the mix," because his schedule didn't work with producers' plans for the film. Those who want to see Fifty Shades of Grey sooner rather than later will have to settle for the most recent episode of Mad Men. Come to think of it, what are the chances that John Slattery, who directed the episode, might be tapped to make his feature debut here?