Exclusive: Laurent Durieux's Beautiful 'Peter Pan' Poster On Sale Now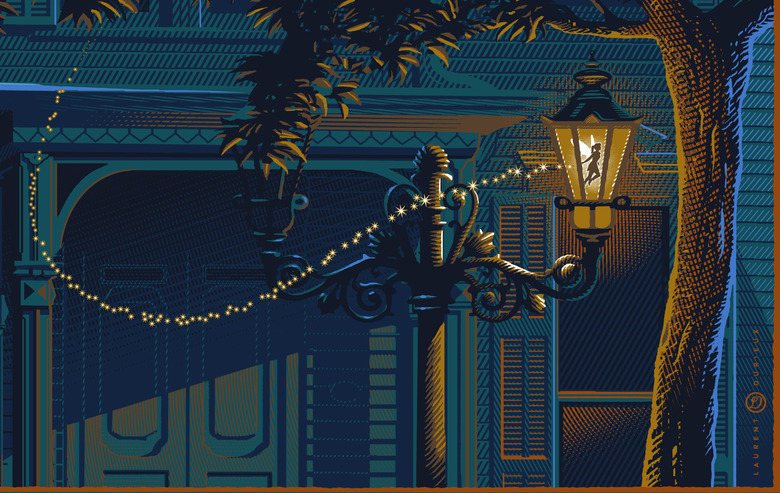 Describing the style of artist Laurent Durieux is challenging. It's mechanical, but lyrical. Rigid, but whimsical, and still realistic. This interesting cross-section of visual cues makes his work perfect for so many different properties, from
or Paul Thomas Anderson's
, to Buck Rodgers and
.
We're proud to exclusively debut Durieux's latest piece, based on the classic J.M. Barrie book Peter and Wendy. You probably know it better as Peter Pan. The Hero Complex Gallery has collaborated with the artist for their next exhibit, Arch Enemies on May 24 and have decided to release this print on a timed basis ahead of the show.
The print is on sale now for a limited time. Find out more about it below.
Here's Laurent Durieux's Peter & Wendy, which is
available for sale now at this very link
.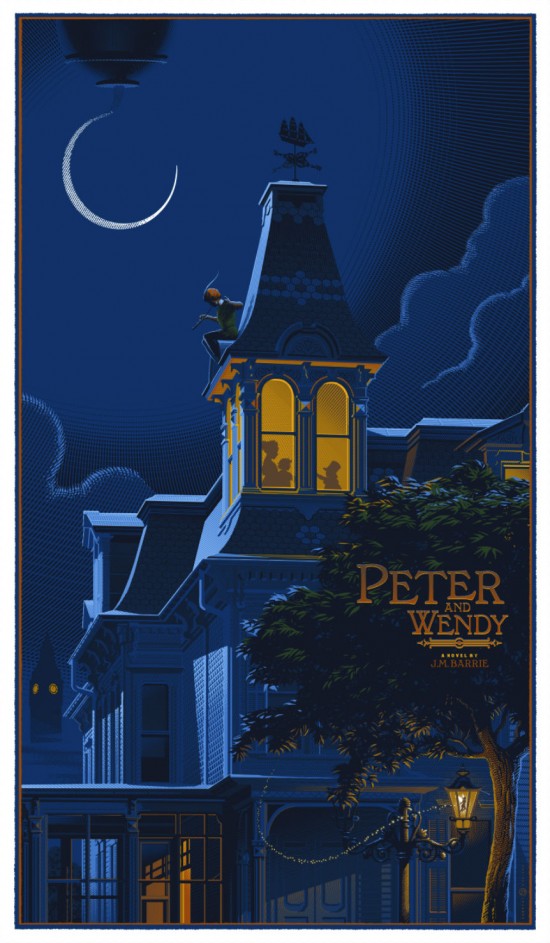 This is a timed edition, which means the final size of the run will be determined by how many people purchase. It's on sale from now through Sunday May 12 at 11:59 p.m. Cost is $65 because it's a 10 color screenprint, at 21 x 36 inches.
Also, the Hero Complex Gallery will release variant versions of this in much smaller editions at their May 24 show Arch Enemies.
.
And finally, here are a bunch of close ups of this gorgeous piece, which is teeming with detail.