Owen Wilson Latest To Join Paul Thomas Anderson's 'Inherent Vice' [UPDATED]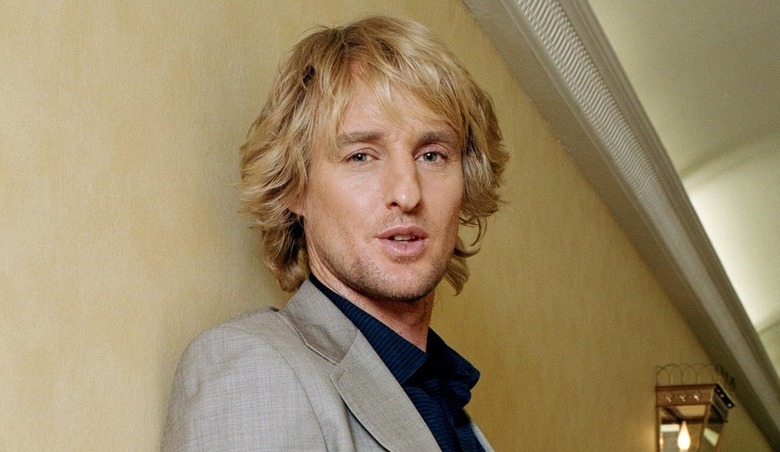 Owen Wilson may be known as a lovable goofball, but he's a goofball loved by the best directors in the world. He got his start working with friend Wes Anderson, plowed his way through blockbuster comedies, was cast by John Lasseter as the lead in Cars and most recently teamed up with Woody Allen. Next up for Wilson is a job working with other super-talented "Anderson" director, Paul Thomas Anderson. He's in talks for one of the leads in Inherent Vice, opposite Joaquin Phoenix and Benicio Del Toro.
Below, we've updated with the information of which role he's playing.
The Wrap broke the news of the casting and while the role hasn't been specified, it's apparently one of the leads.
[UPDATE] – Cigarettes and Red Vines have learned the role Wilson will play:
We have spoken with a source close to production who informs us that Wilson will be playing the character of Coy Harlingen, a surf-saxophone player for a band called The Boards. In the book, Coy was rumored to be dead of a heroin over-dose but is indeed a central character that appears throughout the entire story.
Inherent Vice, adapted by Anderson from a novel by Thomas Pynchon, is about a stoner detective (Phoenix) tasked with kidnapping a billionaire with his ex-girlfriend. Here's the full plot description:
Part noir, part psychedelic romp, all Thomas Pynchon— private eye Doc Sportello comes, occasionally, out of a marijuana haze to watch the end of an era as free love slips away and paranoia creeps in with the L.A. fog. It's been awhile since Doc Sportello has seen his ex-girlfriend. Suddenly out of nowhere she shows up with a story about a plot to kidnap a billionaire land developer whom she just happens to be in love with. Easy for her to say. It's the tail end of the psychedelic sixties in L.A., and Doc knows that "love" is another of those words going around at the moment, like "trip" or "groovy," except that this one usually leads to trouble. Despite which he soon finds himself drawn into a bizarre tangle of motives and passions whose cast of characters includes surfers, hustlers, dopers and rockers, a murderous loan shark, a tenor sax player working undercover, an ex-con with a swastika tattoo and a fondness for Ethel Merman, and a mysterious entity known as the Golden Fang, which may only be a tax dodge set up by some dentists.