'24' To Return To Television In 13-Episode Limited Event Series [Updated]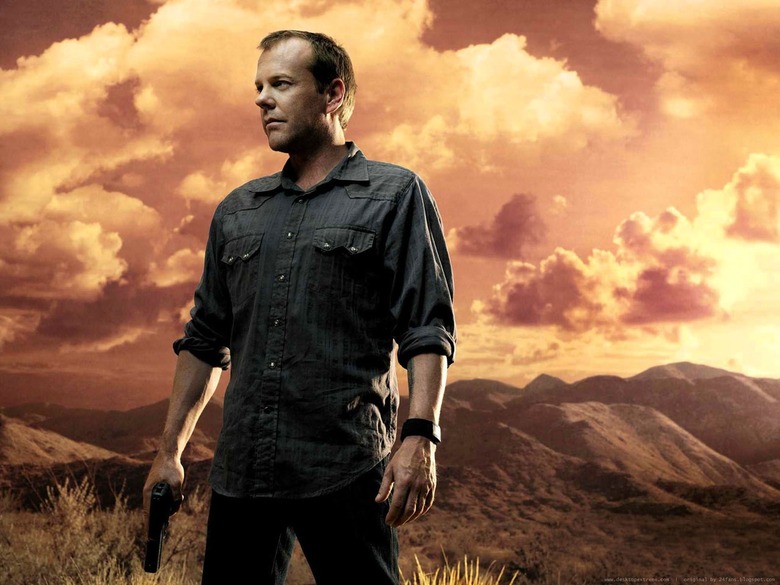 Update:
has learned that the "limited event series" in the works for 24 is actually an order for 13 one-hour episodes. While 24 has always functioned as a 24-hour story spread over 24 episodes, 13 episodes is a full season for a lot of television shows. So it will be interesting to see how developing 24 as a 13-episode limited event series will change the franchise.
2007, we've written over three dozen posts on a possible 24 movie. It was something the creators were talking about while the show was still in production. Later it got pushed as an "end of series" theatrical movie. But that never happened, and the series has struggled to get a green light.
Most recently, Training Day director Antoine Fuqua dropped off the project because,
, Kiefer Sutherland's busy TV schedule got in the way of it happening. Today we learned that Sutherland's Fox television show Touch has been
after two seasons. And while this might not have been enough to bring Jack Bauer to the big screen, it may mean a small screen return.
has learned that Kiefer Sutherland is in early talks with Fox to reprise CTU agent Jack Bauer in a "limited event series". I'm not sure exactly what that means, but it sounds like a higher budget mini-series rather than a 24-episode/hour ninth season of television.
Some may remember that Fox announced two large-scale limited-run "event series" drama projects earlier this year: Wayward Pines, from M. Night Shyamalan; and Blood Brothers, from Bruce C. McKenna (Band of Brothers, The Pacific), Gary Randall (The Glades, Saving Grace), Timothy Scott Bogart (Majors & Minors, Touched).
Here is a quote from Kevin Reilly, Chairman of Entertainment, Fox Broadcasting Company from January:
"With top-notch auspices and feature-quality production plans, WAYWARD PINES and BLOOD BROTHERS represent exactly the kind of high-impact, 10-to 12-part events we set out to developwhen we entered the limited series business," said Kevin Reilly, Chairman of Entertainment, Fox Broadcasting Company. "These two series are the first of many big ideas, big names and big talent that you can anticipate will be on our air in the next 12-24 months."
This could be the best of both worlds for 24 as it would allow Bauer to live in a higher budget action-filled storyline without having the limits of a two hour movie.
Again, no deals are yet in place, and they don't have a script in place — apparently they are starting from scratch, abandoning all the work that was done on the feature screenplay, and instead going with a completely new story arc likely to be supervised by former 24 showrunner Howard Gordon.