Superhero Bits: Man Of Steel, Guardians Of The Galaxy, Kevin Feige, Amazing Spider-Man 2, Lego Batman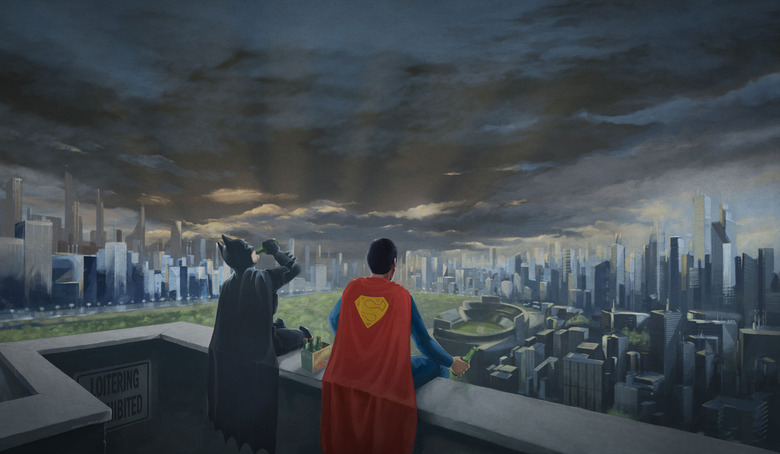 Where can you see a bunch of new images and a new clip from Man of Steel? Want to hear Zoe Saldana talk about the Guardians of the Galaxy script? Will Marvel be at San Diego Comic-Con or Disney's D23 Expo? Why is Spider-Man on top of a car in The Amazing Spider-Man 2? Read about all this and more in today's Superhero Bits.
Norton (via CBM) posted this new clip from Man of Steel.
ComicBook.com (via Screenrant) pointed out a third reference to other DC characters that's in current Man of Steel footage.
The National Guard is running a campaign with Man of Steel, revealing some new footage and images. See more at the official site and this video via SHH.
Collider did a great, in-depth interview with Marvel President Kevin Feige, a lot of which we've already posted about. But he did say Marvel will likely be at both Comic-Con and D23.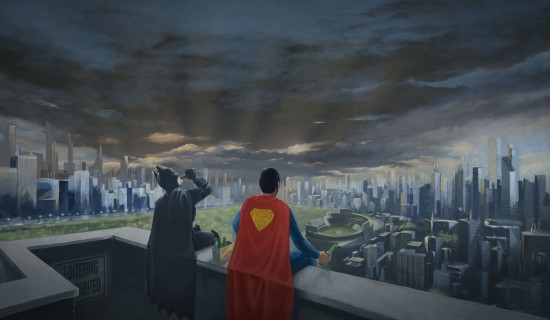 This Batman/Superman piece by Vincent Carrozza is part of the upcoming Bottleneck Gallery show.
Read more about Batgirl's place in Injustice: Gods Among Us over at this link.
James Gunn is hard at work on Guardians of the Galaxy.
Do you like cake? Hulkbusters? Check out this Iron Man Hulkbuster cake on That's Nerdalicious.
Due to the amount of graphics and images included in Superhero Bits, we have to split this post over TWO pages. Click the link above to continue to the second page of Superhero Bits.
Get More:
MTV talked to Zoe Saldana about Guardians of the Galaxy.
She also talked to Total Film about the role, revealing it would be achieved with make-up and not computers.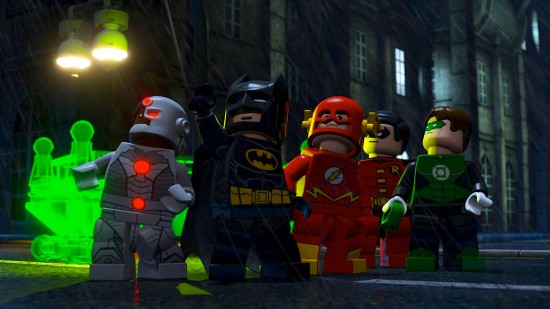 Superhero Hype has a clip and images from LEGO Batman: The Movie – DC Superheroes Unite coming out on May 21.
Harley Quinn fans should keep an eye on Sideshow Collectibles as a big time new figure is coming.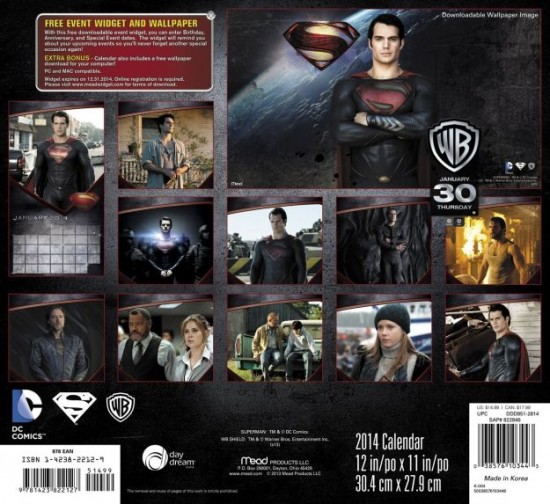 Superman Homepage (via SHH) posted a bunch of new Man of Steel images from a new calendar.
The Amazing Spider-Man 2 is finishing filming in Rochester, NY and Spider-Man is on top of a cop car. See more images at CBM.