Star Wars Bits: J.J. Abrams Not Working On Spin-Offs, Plus Simon Pegg, Leonardo DiCaprio, New Game Titles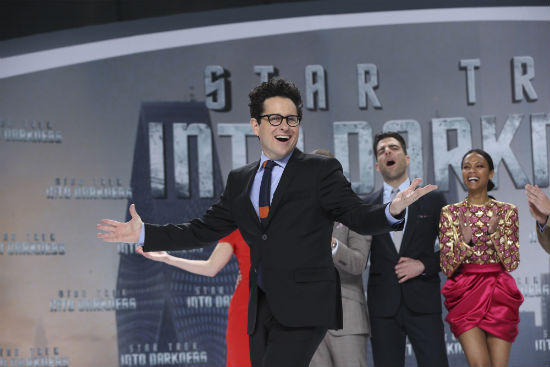 Lots of Star Wars fans, including J.J. Abrams himself, have sat down to talk about their confidence in Star Wars Episode VII. Those statements, possible video games, and more are all in today's Star Wars Bits. After the jump read about the following:
J.J. Abrams is focusing on Star Wars Episode VII, not any spin-off films.
Simon Pegg has some ideas on how J.J. Abrams can reinvigorate Star Wars.
Damon Lindelof would love to write a Star Wars film.
Leonardo DiCaprio is super excited for Star Wars Episode VII and could be interested in appearing.
Has a glimpse of a new Star Wars animated series been revealed?
Disney CEO Bob Iger suggests more Star Wars is coming to theme parks and television.
Star Tours opens at Disneyland Tokyo
Lucasfilm registers domain names hinting at Gungan and Wookie themed video games and more.
MTV spoke to J.J. Abrams and asked him if he was spreading his wings in the Star Wars universe beyond Episode VII.
Get More:
Few Hollywood actors love Star Wars as much as Simon Pegg. He's made it a part of defining characteristics for his characters since the days of Spaced. As a frequent collaborator with J.J. Abrams, who better to discuss why the director is perfect for Episode VII? Pegg sat down with Total Film to discuss the upcoming franchise:
What will he bring to the franchise? Everything that was missing from the last three. That's what he did to Star Trek, really – invigorate it with a little bit of Star Wars magic. He switched it from science-fiction to science-fantasy. And I think if anyone can pull [Star Wars] out of the mire, it's J.J. He'll bring the fun back. Lucas seemed to misread what made the first ones great, and concentrate on things that people didn't really care about, or wilfully ignore the things that people cared about. Whereas J.J. will embrace them all. We're going to see the Millennium Falcon again. We're going to see those characters again. All the things that we loved about the first three, we will see again.
Of note – Pegg later clarified he doesn't know if Abrams is actually bringing any of those things again, he's just giving examples.
Another massive Star Wars fan, and frequent Abrams collaborator, is screenwriter Damon Lindelof. He spoke to MTV about his confidence in the director and his geek desire to work in the franchise.
Get More:
And just to bring it all home, a third MTV interview where Leonardo DiCaprio voices his excitement for the new Star Wars films and suggests he'd be interesting in participating in the series. (Thanks, @joshuahorowitz)
Get More:
The supervising director of Star Wars: The Clone Wars, Dave Filoni, has since moved off that series and is working on a new, mystery Star Wars animated series. IGN (via Comic Book Movie) found this image on his Facebook page. Is it possibly a sneak at the new series? Maybe. The bigger question is, why do these TIE Fighters have handles? Maybe we see a TIE Fighter factory?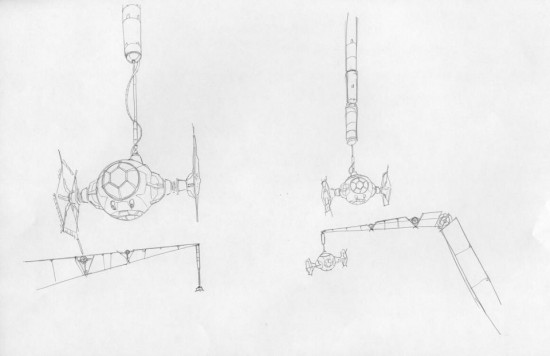 Disney CEO Bob Iger recently spoke to the press and shareholders about the company's upcoming plans and promised more Star Wars is coming to theme parks:
In addition to the Star Wars feature films that we've already talked about, we're also working on opportunities for television and  our parks.  It's still very early in the process. We'll announce details as these developments evolve.
Speaking of Star Wars in Disney theme parks, Star Tours: The Adventures Continue opens at Tokyo Disneyland this week.
Fusible is once again all over the Lucasfilm domain registration topic, coming up with a list of titles that sound like possible upcoming video games. Among them are Star Wars Alliance, Star Wars Rebels, Star Wars Wolf Pack, Wolf Pack Adventures, Order 67, Bothan Spies, Gungan Frontier 2, Gungan Frontier 3, Gungan Frontier 4, and Wookie Hunters. Any thoughts?
Finally, just 'cause we love watching J.J. Abrams talk about Star Wars, here he talks with HitFix about curbing his own passion for the series in service of the film: