'Game Of Thrones' King Richard Madden To Play Prince In Disney's 'Cinderella'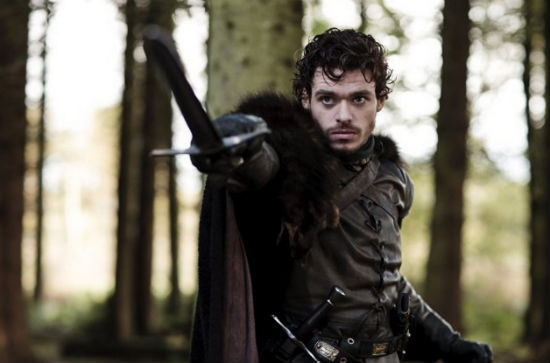 The King of the North will now be a Disney Prince. Richard Madden, who plays Rob Stark in HBO's Game of Thrones, has been cast in Kenneth Branagh's live-action remake of Cinderella as the Prince. He was rumored to be up for the role in April and now officially joins a cast that includes Lily James (Downton Abbey) as Cinderella and Cate Blanchett as the wicked stepmother.
Disney sent out a short press release to announce the casting.
The film has been in development for some time. Multiple actresses were once in talks for the leading role, and director Mark Romanek was originally attached to make the movie. Chris Weitz and Aleen Brosh McKenna wrote the screenplay.
There's no release date set for the film, but Winter 2014 seems like a likely slot. Or maybe March 2015, as Disney has been making good use of that early release date for their live action films. (Their next one, Maleficent, opens July 2, 2014.) But one would assume Summer 2015 is already going to be a bit busy for Disney: The Avengers 2, Star Wars Episode VII, and The Inside Out all open in the summer of '15.
What do you think of the casting and when will this film be released?