Watch The First Four Minutes Of 'Now You See Me'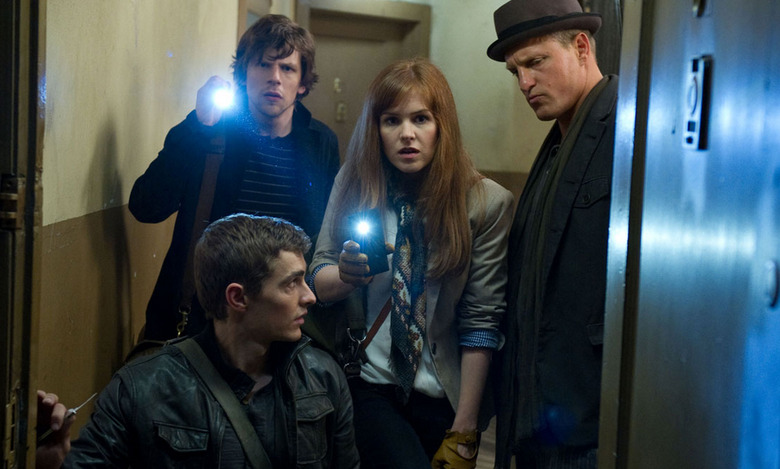 The upcoming film Now You See Me focuses on a character quartet nicknamed The Four Horsemen. Played by Jesse Eisenberg, Woody Harrelson, Isla Fisher and Dave Franco, they're magicians who perform elaborate heists, giving the proceeds to the audience. This naturally gets the attention of the authorities and the story moves forward.
As the number "four" is so prevalent in the film, Summit has released the first four minutes of Now You See Me online. In the clip, you'll meet each of the main characters and get a sense of their individual skills in the world of magic. It's very cool, check it out below.
Thanks to Fandango for the video.
Oh no! Isla Fisher dies in the first four minutes! There's no way the piranha are actually part of the trick! Seriously though, am I the only one who picked the 7 of diamonds too? The fact that trick could work through a YouTube embed is pretty awesome. I'm really looking forward to this one.
Now You See Me, directed by Louis Leterrier opens May 31. It co-stars Mark Ruffalo, Mélanie Laurent, Michael Caine and Morgan Freeman. Read more about the film from out our visit to the set and with its new viral marketing campaign.