Logo Treatment Confirms 'Teenage Mutant Ninja Turtles' Title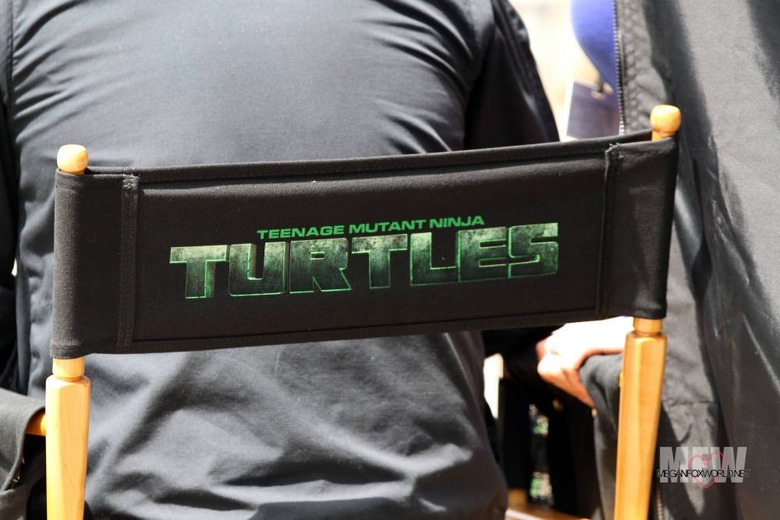 The biggest "of course" news of the day comes from the set of the Michael Bay-produced, Jonathan Liebesman-directed Teenage Mutant Ninja Turtles reboot. At one point the film was going to be called Ninja Turtles, but script issues (and just a dose of Internet venom) delayed the film and changed some key elements. One of those changes is the title, which thanks to the set photo above, we can now resume discussing under the title Teenage Mutant Ninja Turtles.
Also, though Megan Fox's April O'Neil wasn't wearing her trademark yellow on set earlier in the week, that has since been amended. Check out the images below.
The logo image above comes from MeganFoxWorld.Net, via Comic Book Movie. The following photos come from The Daily Mail, via Nuke the Fridge.
Also, in case you missed our update yesterday, Will Arnett's character has been revealed. He's playing Vernon Fenwick, April's cameraman. In the cartoon, Fenwick would try and undermine April to get ahead and become a reporter himself.
The appropriately titled Teenage Mutant Ninja Turtles starring Alan Ritchson as Raphael, Noel Fisher as Michelangelo, Jeremy Howard as Donatello and Pete Ploszek as Leonardo is scheduled for release June 6, 2014.