Cool Stuff: New Posters For 'Army Of Darkness,' 'Evil Dead 2' And 'Star Trek Into Darkness'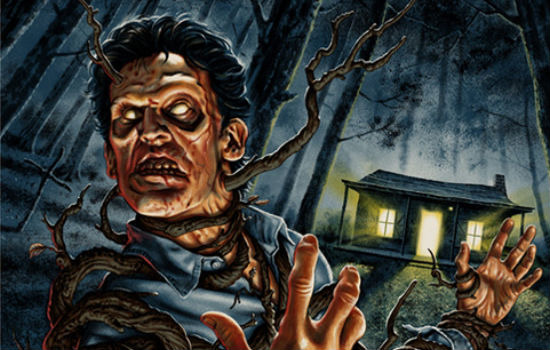 The two leaders in pop culture art are both releasing excellent new prints on Thursday. First up is Mondo, which is finally releasing an awesome Army of Darkness poster, made by Randy Ortiz for a screening that took place a few weeks back. They're pairing that with a brand new Evil Dead 2 poster by Jason Edmiston.
Then there's Gallery 1988, which still has its awesome Bad Robot exhibit on display. With Star Trek Into Darkness coming soon the gallery is releasing a brand new print by Rhys Cooper, featuring Benedict Cumberbatch's villainous John Harrison. Check them all out below.
Here are the two Mondo posters, which will be available at a random time May 9 as announced by @MondoNews.
The Randy Ortiz Army of Darkness is 24"x36" screen print, edition of 425 and costs $45.
The Jason Edmiston Evil Dead 2 is also a 24"x36" screen print, edition of 325. It too is $45.
And here are the two Rhys Cooper Star Trek Into Darkness pieces. They'll also be available at a random time May 9 via @Galleries1988
Each piece is 12x36. The regular, which is blue, is $75 in an edition of 100. The variant, red edition is $100 and are out of 50.