'Inside Llewyn Davis' Red-Band Trailer And Poster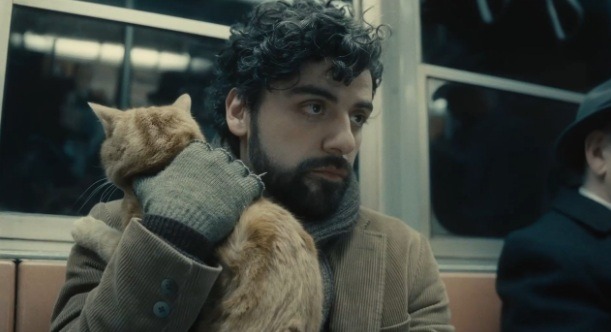 There's a new film from Joel and Ethan Coen this year, and that is a wonderful thing. The first footage we saw from the movie, Inside Llewyn Davis, announced a preview screening and introduced us to the folk singer played by Oscar Issac, and to characters played by Carey Mulligan, John Goodman and a few others. (Along with a cute cat.)
A new red-band trailer changes just a few things from that first look — a bit of Carey Mulligan's dialogue is cut, as is one telling shot of John Goodman, and there are a few extra shots at the end to help ID the cast. (As with the prior trailer, this is "red-band" only for a bit of cursing.) Not that the changes really matter, as the effect is much the same. If you didn't see the screening invite trailer when we posted it in January, here's your chance to follow along.
Look at it this way: the takeaway here is that this trailer has just a bit of new footage, and for Coen fans that's probably enough. There's also a new poster to go along with the film's Cannes debut. Both are below.
I'm so used to seeing the black and white promo photos used for the film so far that I'm surprised when I catch a bit of the color footage. Inside Llewyn Davis feels like it could have been a black and white film, and even the color is desaturated and thin.
Yahoo has the trailer and the poster. Inside Llewyn Davis premieres soon in Cannes, and opens in the US starting on December 6.
INSIDE LLEWYN DAVIS follows a week in the life of a young folk singer as he navigates the Greenwich Village folk scene of 1961. Guitar in tow, huddled against the unforgiving New York winter, he is struggling to make it as a musician against seemingly insurmountable obstacles — some of them of his own making.