This Week In Trailers: Somm, Adjust Your Tracking, The Great Beauty (La Grande Bellezza), The Past (Le Passé), The Stroller Strategy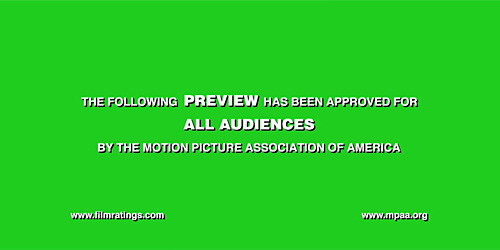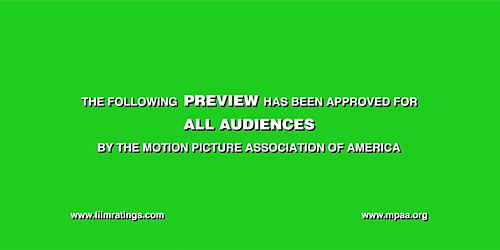 Trailers are an under-appreciated art form insofar that many times they're seen as vehicles for showing footage, explaining films away, or showing their hand about what moviegoers can expect. Foreign, domestic, independent, big budget: What better way to hone your skills as a thoughtful moviegoer than by deconstructing these little pieces of advertising? This week we try and pair everything with a nice chablis, take a walk in Rome, remember VHS' heydays, hit up the French for some comedy, and then get serious about a father who leaves his kids only to come back and find another rooster in the hen house.Somm Trailer
I do love niche documentaries like this.
Director Jason Wise's examination of those who make wine their life comes across with the kind of quiet intensity that would absolutely hold my attention for 90 minutes. As it pertains to wine, there isn't much I thought could be interesting about the world surrounding it. Sure, you have the great Judgement of Paris, and that makes for some good drama, but how could winemaking be fun to watch? Leave it to Maynard in 2010 with Blood Into Wine and now the pump has been primed. This trailer captures a facet of the wine industry that seems ripe with drama and where the stakes are truly unknown.
It's a great trailer in the way that it takes you from a "Doesn't every Olive Garden have a sommelier on site?" place of knowledge and elevates you to a greater understanding of what's really involved for those who are vying for that little metal pin. It slowly builds up its momentum by establishing why we should even care in the first place, to then adding in the human element that shows us some real people who are hitting the books hard in order to gain this status, this designation. Seems so arbitrary and much ado about nothing, but this is serious. I had no clue. Gaining knowledge, being interested in the information that's presented, adding in that suspense, that's what makes a good documentary for me and this one does a hell of a job in packaging, selling it.
The Past (Le passé) Trailer
What an interesting follow up.
Oscar winner Asghar Farhadi is bringing the heat again after A Separation struck a resonant chord. This trailer does an incredible job in establishing some deep emotional tethers in a very short amount of time. There's a complexity there that can't be properly addressed but what you can do is focus on the pain and misery that a shattered family has when a father takes off and leaves people behind only to come back and find something incredibly troubling.
We're essentially presented with all the players and enough of the narrative to piece together what is a fractured home environment. The French-ness is undeniable with the cramped quarters we're confined to and colorful palette that works so well but it's the weight of the performances that is evident and comes across so well. I'm unsure how this could be better than Separation but as far as follow-ups go this has be one of the more exciting ones to put on the radar.
The Stroller Strategy Trailer 
I should apologize but I'm not going to.
When it comes to romantic comedy there is no way I can stomach movies like The Big Wedding, not even under the guise of taking one for the team. So, I'm going international with my flimsy fare and director Clément Michel looks like the kind of guy to do it.
The contents of this aren't going to be breaking any kind of records for the number of people rushing to see how it ends, it's safe to say we know one of the two possible outcomes, but there is a time and a place for something that seems twee and cute. The trailer cuts straight to the chase and serves up the story the way in which it's meant to be exploited. It's going to be one wacky misadventure after another but, you know what, that's OK. It doesn't always have to be deep and challenging, but when you throw reading subtitles into the mix it at least makes it interesting.
La Grande Bellezza Trailer
Take a moment and just relax.
Paolo Sorrentino's trailer about a writer who is lost in his halcyon projections of his younger days in modern Rome is just the kind of thing that helps clear the mind. It's so gorgeous and delicate that I found its presentation something of a delight. I can't postulate what might be going on but who really cares when this is more about capturing a moment, an emotion, something coming closer to transcendence.
I can't imagine any of the money men were delighted at the prospect of having a trailer that is something akin to a video postcard, looking like something closer to a Gucci ad than it is a movie, but it's something like this that creates emotional resonance. THIS is what grabs someone's attention and defines an ad campaign more than if it was your usual narrative fare. Again, who knows what in the hell is happening but just let it wash over you and soak it all in. Choral music never sounded better.
Adjust Your Tracking Trailer
I remember, when I was a kid, there was a video store in my hometown of Barrington, Illinois.
The guy who ran the place was forgettable, the selection of videos, random, and the wafting smells of popcorn made in small batches that you had to fill yourself in way-too-thin bags was a very special kind of memory. The circle tags that hung on the upper right corner of the Nintendo games (I was determined to beat Bionic Commando no matter how many Friday-Sunday rentals it would take) and VHS tapes, the ones that had a thin strip of aluminum around them with a white cardboard coin in the middle, had a delightful little riiiip when you removed them from their velcro square. I'm a fan of VHS culture and this trailer, while cheating so bad in how very long it is, just seals the deal for me.
There's no way I'm not checking this out.
Directors Dan Kinem and Levi Peretic have made something of a living testament to video tape and they're not messing around with the time they're given. They get into it with those who have religious reverence for the VHS medium and those who share in this delight. The lo-fi quality to it just sells the passion these two have for the project. It's not over selling it, it's not promising it's not, it's just being straightforward with how indie it really is. Hardcore.
Nota bene: If you have any suggestions of trailers to possibly be included in this column, even have a trailer of your own to pitch, please let me know by sending me a note at Christopher_Stipp@yahoo.com or look me up via Twitter at @Stipp
In case you missed them, here are the other trailers we covered at /Film this week:
Girl Most Likely Trailer - Trying way too hard to beat those indie notes.
Ender's Game Trailer - Having never read the book, this has got me curious.
The Last Ship Trailer – Sheesh, if this was any cheesier I'd be tempted to make a Boboli out of it.
Captain Phillips Trailer - Thrilled at the prospect of this team-up.
Inside Llewyn Davis Red Band Trailer - Quite thrilled at the prospect of seeing how this all comes together.
The Butler Trailer - Looks like the kind of mediocre pablum that passes for deep, dramatic fare.
Gravity Trailer - I'm hopeful this is exactly what I'll need come October.
White House Down Trailer #2 - I'll put this in the same awesome bag as Fast & Furious. Seems to possess everything needed for a great summer movie.