Sequel Bits: 'Expendables 3,' 'Fast And Furious 7,' 'Transformers 4,' 'Star Trek 2,' 'Despicable Me 2'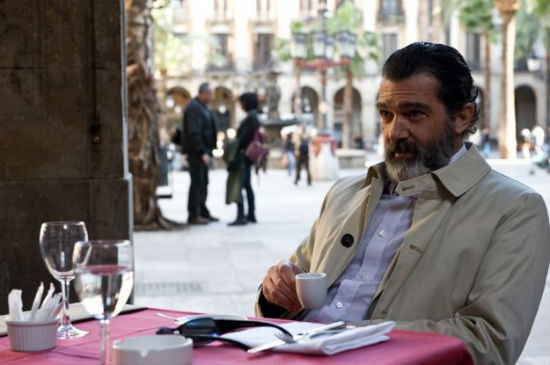 Posters, quotes, casting and replacements are all part of this edition of Sequel Bits. After the jump, read about the following:
Sam Worthington discusses the Avatar sequels and a possible third Clash of the Titans film.
The Hangover Part III Twitter account has revealed some more character posters.
Is Antonio Banderas joining The Expendables III?
Benjamin Bratt replaces Al Pacino in Despicable Me 2.
Listen to Star Trek Into Darkness writers Damon Lindelof, Alex Kurtzman and Roberto Orci talk secrets, fan influence, and villains.
The poster for Grown Up 2 is a throwback.
Actress Sophia Myles joins Transformers 4.
Michelle Rodriguez confirms the villain for Fast and Furious 7.
Check out an image of FEMA's role in Godzilla.
Check out the cover of the Art of 300: Rise of an Empire book.
Speaking with Collider, Sam Worthington commented on the status of a possible third Titans film as well as the Avatar sequels. He doesn't think there's a third Clash of the Titans film in the pipeline, and he's ready to do the Avatar sequels whenever James Cameron calls him:
Whatever Jim [Cameron] wants. I talk to Jim quite often. It's up to him, when he wants to go. No one is going to tell him when to go.
@TheHangover on Twitter continues to tweet character posters for the new film, The Hangover Part III. We've seen John Goodman and Heather Graham, and the latest two are Ken Jeong and Justin Bartha's characters.
Who is the latest cast member of The Expendables III? According to Sylvester Stallone, maybe Antonio Banderas.
Antonio B. ...? Could be.

— Sylvester Stallone (@TheSlyStallone) May 3, 2013
Oscar-winning legend Al Pacino has dropped out of this summer's Despicable Me 2. His villanous character, Eduardo, will now be voiced by Benjamin Bratt. The film is set for release July 3. Read more about the role here. Deadline broke the news.
TrekMovie.com was at the premiere of Star Trek Into Darkness and got some great interviews with the film's writers/producers Damon Lindelof, Alex Kurtzman, and Roberto Orci. In separate interviews, the trio talked about picking the villain, how fans influenced the film, J.J. Abrams directing Trek 3 and more.
Coming Soon posted the poster for Grown Ups 2, which shows Adam Sandler, Kevin James, David Spade and Chris Rock as younger men. The film is out July 12.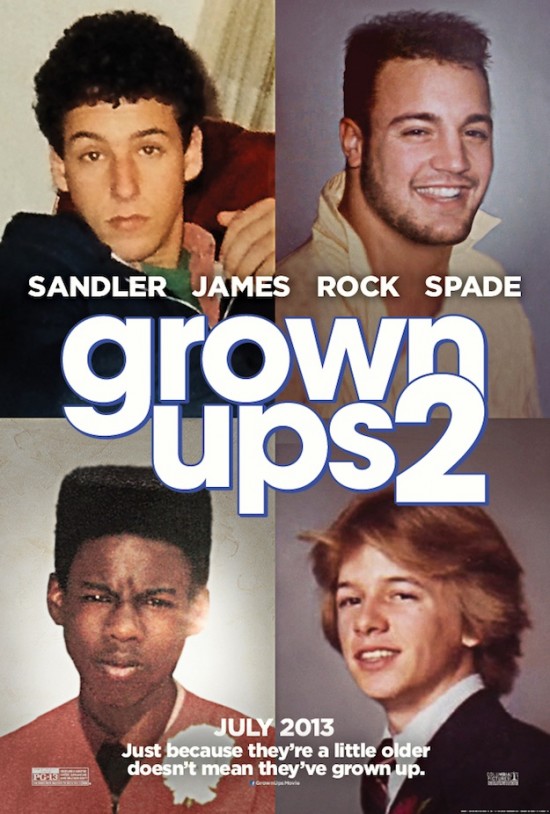 The Wrap reports on the latest addition to Michael Bay's Transformers 4. Sophia Myles (Underworld) has been cast in what's described as a "major supporting" role as a scientist. Sounds like Mark Wahlberg's love interest, no?
Another major action sequel has a new cast member too. Well, "new" isn't exactly right. Reports of Jason Statham joining Fast and Furious 7 broke several months ago but, in an interview with Desde Hollywood, Michelle Rodriguez confirmed that he'll be the heavy in the Summer 2014 film.
Gareth Edwards' Godzilla is currently filming and Ain't It Cool News posted a set photo showing the role in the film played by FEMA, the Federal Emergency Management Agency.
Finally, Movieweb posted the cover of 300: Rise of an Empire: The Art of the Film book. Pretty slick.