New Image From Ben Wheatley's 'A Field In England,' Just Acquired By Drafthouse Films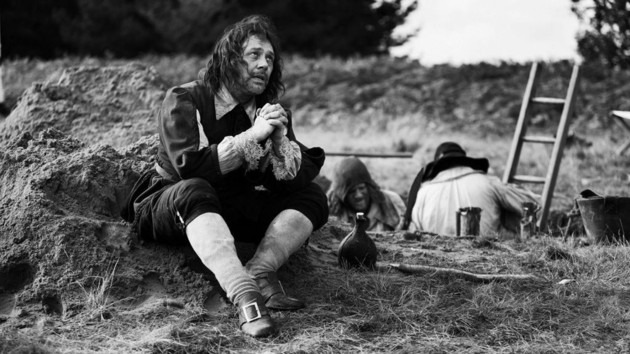 Ben Wheatley (Down Terrace, Kill List) is making some of the best, smartest, and weirdest genre films going right now. His terrific black comedy Sightseers opens in some US theaters and on VOD this week, and now his follow-up effort has a distributor. Drafthouse Films has just announced the acquisition of A Field in England, which is being described as "a psychedelic trip into magic and madness."
What kind of madness? Get a load of the plot description: "a group of English Civil War soldiers in the 17th century are captured by an alchemist and led into a vast mushroom field, where they fall victim to violent and nightmarish forces."  Yes, please, let's see that now. OK, we can't see it now, exactly, but, Sightseers won't be Wheatley's only theatrical release in 2013. Drafthouse Films plans to have A Field in England out this year as well.
We don't yet have a trailer to share, but in addition to the new image above, you can see the film's poster below.