Martin Scorsese Casts Andrew Garfield And Ken Watanabe In 'Silence'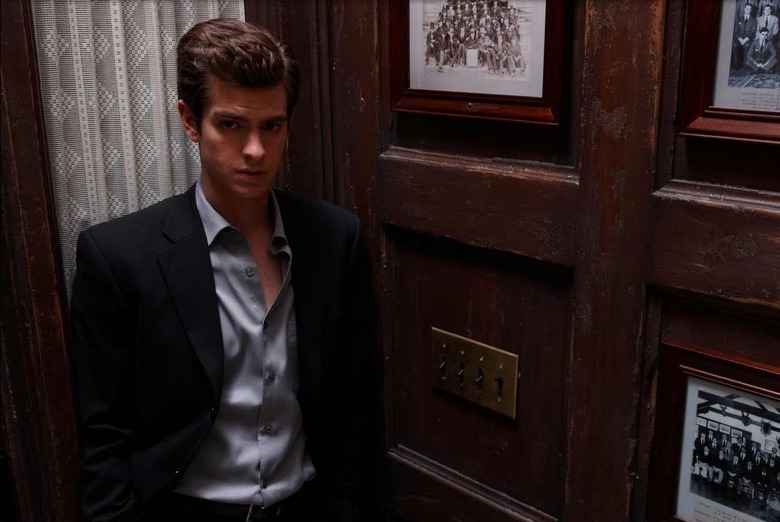 Each time Andrew Garfield's name comes up for a project these days, it's seemingly bigger and more impressive than the last thing. He was crucial to David Fincher's The Social Network, he re-imagined your friendly neighborhood Spider-Man, and now arguably the greatest living filmmaker has tapped him to star in his new project.
Martin Scorsese has cast Garfield as the lead in in Silence, based on an Shusaku Endo novel about Jesuits who attempt to spread Christianity in 17th century Japan. He'll be joined by Ken Watanabe and filming is set to start Summer 2014. Garfield will play Father Rodrigues, who travels to Japan with a priest and Watanabe will play the priest's interpreter.Variety broke the news of the casting, which lines up with previous reports that the film would start to come together at the start of the Cannes Film Festival. Scorsese is currently finishing The Wolf of Wall Street for release in December and will then get to work on Silence, a film he's been trying to make for several decades with multiple speed bumps along the way.
A Summer 2014 start date makes it seem likely Silence would be a holiday 2015 release. Add another movie to what's looking like an amazing year.
Speaking to Variety, Scorsese said the story, which explores the beginnings of modern Catholicism, fascinated him since long before he read the book 25 years ago. He immediately began adapting the screenplay along with Jay Cocks and has been sitting on it since 1996.
There's much more about the project at Variety, so definitely go ahead and check that out. Here's the plot description of Silence from Endo's novel:
Young Portuguese Jesuit Sebastião Rodrigues is sent to Japan to succor the local Church and investigate reports that his mentor, Fr. Cristóvão Ferreira, has committed apostasy. (Ferreira is a historical figure, who apostatized after torture and later married a Japanese woman and wrote a treatise against Christianity.)
Fr. Rodrigues and his companion Fr. Francisco Garrpe arrive in Japan in 1638. There they find the local Christian population driven underground. Security officials force suspected Christians to trample on fumie, which are crudely carved images of Christ. Those who refuse are imprisoned and killed. The novel relates the trials of the Christians and increasing hardship suffered by Rodrigues, as more is learnt about the circumstances of Ferreira's apostasy.