'Iron Man 3' Has Second-Biggest Domestic Opening Weekend Ever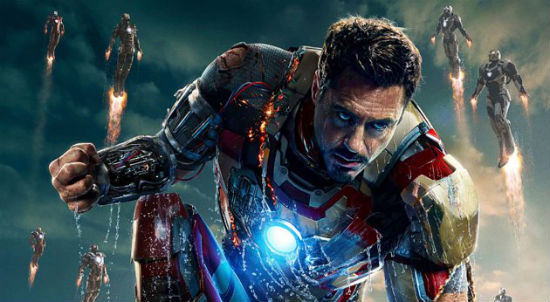 Briefly: Tony Stark has defeated the Iron Monger, Whiplash and now he's beaten Harry Potter, Jack Sparrow and Batman, too. Iron Man 3 opened this weekend with a whopping $175.3 million box-office take, the second best opening weekend of all-time. The only film Stark couldn't beat? His own. 2012's The Avengers remains the all-time record holder with $207.4 million from Friday to Sunday.
What's even more impressive about the Shane Black-directed film? As it opened internationally a week prior to the US opening, Iron Man 3 has now grossed $680 million globally in its first week, outgrossing the entire run of both Iron Man ($585.2) and Iron Man 2 ($623.9 million).
The only questions now are, can Iron Man 3 combine the grosses of 1 and 2? Which other summer movie could topple it, if any? And will there be an Iron Man 4? [Box Office Mojo]