Luke Evans In Talks To Play 'The Crow'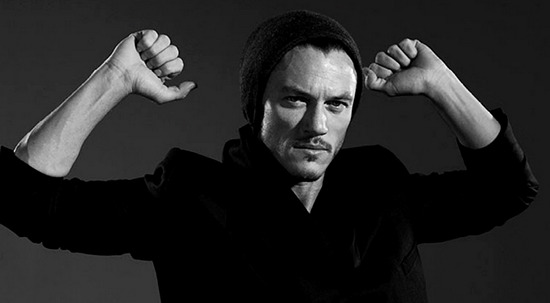 Relativity Media's reboot of The Crow has been a long time coming. Back in 2009 Stephen Norrington (Blade) was writing and set to direct. Nick Cave eventually rewrote the script, and Mark Wahlberg might have starred. But Norrington moved on, and thus began a cycle of new directors and actors being linked to the project. Juan Carlos Fresnadillo almost made the movie with Bradley Cooper starring, and then F. Javier Gutiérrez signed to direct, with Jesse Wigutow writing.
Actors from James McAvoy to Tom Hiddleston have been linked to the lead role since, but now we have a definitive choice to play murdered musician Eric Draven, who is brought back to Earth to avenge his death, and the murder of his fiancé. No, really. This one is going to happen.
Luke Evans (The Hobbit, Fast and the Furious 6, the upcoming Dracula) has been chosen to play the lead. Reportedly, Gutiérrez wanted Evans from the start, but his schedule was packed. Relativity wants to make the film badly enough that it has pushed back the start to shooting until early 2014 to lock Evans into the gig.
At this point I'll believe it when I see it. Someone must want this remake — someone not at Relativity — but regardless, the outfit obviously thinks the project is worth pursuing. There was even a lawsuit between Relativity and the Weinstein Company over the rights to the property, but that was settled early last year, and there will be some cooperation between the two companies on the project.
The latest writer on the script is Cliff Dorfman (Warrior), and we don't know anything specific about the planned take for this version. The original film from '94 has some fervent fans, some of whom love the soundtrack as much as the film itself. (A Nine Inch Nails cover of a Joy Division song, for example, was a great attention-getter, and perfect for the material.) Convincing fans that this version is worthwhile will be one thing, and then selling the movie to the majority of moviegoers who don't remember the original, or have never seen it, will be something else. [Deadline]