Sony Hires Oren Uziel To Write 'Men In Black 4' And Rewrite '21 Jump Street 2'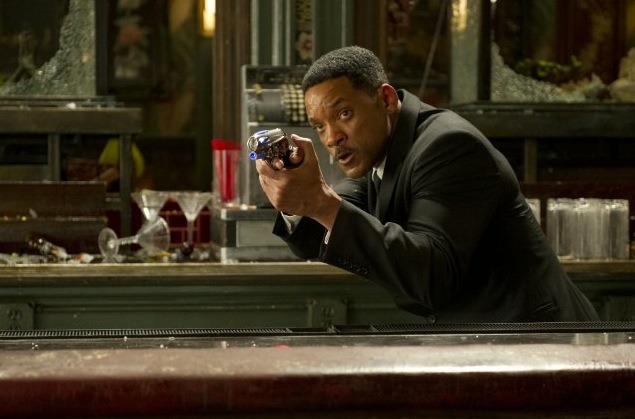 When a movie can gross $625 million internationally and be largely forgotten, it must have been a hell of a summer. Last year, Sony released the third film in their hit Men in Black franchise, MIB 3. The Will Smith/Tommy Lee Jones/Josh Brolin sci-fi comedy was generally well-liked and did well for the studio, but thanks to films like The Avengers and The Dark Knight Rises, very few people have gone on to discuss it since.
They've been discussing it at Sony, though, and today it was revealed the studio has hired a writer to pen the fourth film. Oren Uziel, who wrote next year's release The Kitchen Sink, has been hired to write Men in Black 4. He's also been brought in to rewrite 21 Jump Street 2, which already has a release date of June 6, 2014. Read more below.
The Wrap broke the news of Uziel's hiring on both projects.
This news means a bunch of things. First it, it demonstrates a certain confidence in The Kitchen Sink, an alien invasion film featuring a human, zombie and vampire defending the world. Uziel's script made it onto the 2010 Black List and the film, with director Robbie Pickering, is currently slotted for Halloween 2014.
Second it means Uziel's idea for Men in Black 4 is something Sony responded to in a big way. A few months back, an executive said the following about a fourth MIB:
We believe it is an ongoing franchise. We're going to do [another one], but we don't have clarity yet on how it should be done.
It seems likely that clarity came in the form of Uziel's pitch, which would most definitely feature the return of Will Smith.
And finally, the idea that he's rewriting 21 Jump Street 2 is potentially disconcerting. Jonah Hill and Michael Bacall had been working on a sequel in various stages for years and we all assumed, with a release date in place, the script was up to snuff. Usually a rewrite suggests a script needs work but, in this case, The Wrap says Uziel was hired because directors Phil Lord and Chris Miller are too busy finishing The Lego Movie to work on the script themselves. That makes a whole lot of sense with their incredibly busy schedule.
What do you make of all this news?