Alamo Drafthouse To Present Films From The Summer Of 1983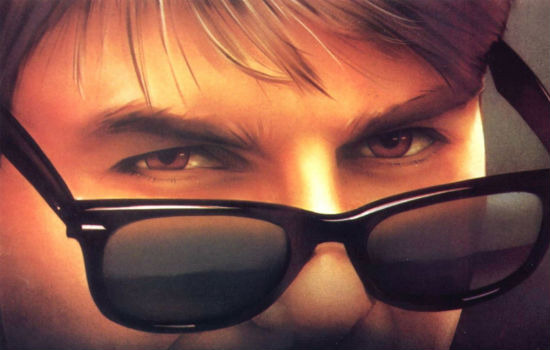 Honestly, we might never see a better summer than 1982. Almost every single weekend, Hollywood released a would be classic: The Thing, Blade Runner, E.T., the list goes on and on. And when something is that successful, what does Hollywood do? Release a sequel, of course. That's exactly what the Alamo Drafthouse is doing this summer.
After last year's successful Summer of '82 screening series, this year will mark the Summer of 1983 screening series. Starting with the 30th anniversary of Return of the Jedi, the Drafthouse's various locations will screen movies such as Scarface, Risky Business, Octopussy, The Deadly Spawn, WarGames, National Lampoon's Vacation, Jaws 3D and others.
Below, find out how to get tickets, see the poster and watch a trailer.
All the information on schedules, how to get tickets and which theaters are playing the movies can be found on this page. But here's the basic line up:
Return of the Jedi (Austin-only) – May 25
Trading Places -
 June 22
Scarface -
June 6
The Killing of Satan -
 June 23
Risky Business -
 June 1
The Deadly Spawn -
 June 9
Octopussy -
 June 9
Screwballs -
 June 2
WarGames -
 June 10
National Lampoon's Vacation -
 June 11
Jaws 3-D -
 June 15
Here's a trailer for the event:
Alamo Drafthouse – SUMMER OF '83 from Alamo Drafthouse on Vimeo.
And here's the poster.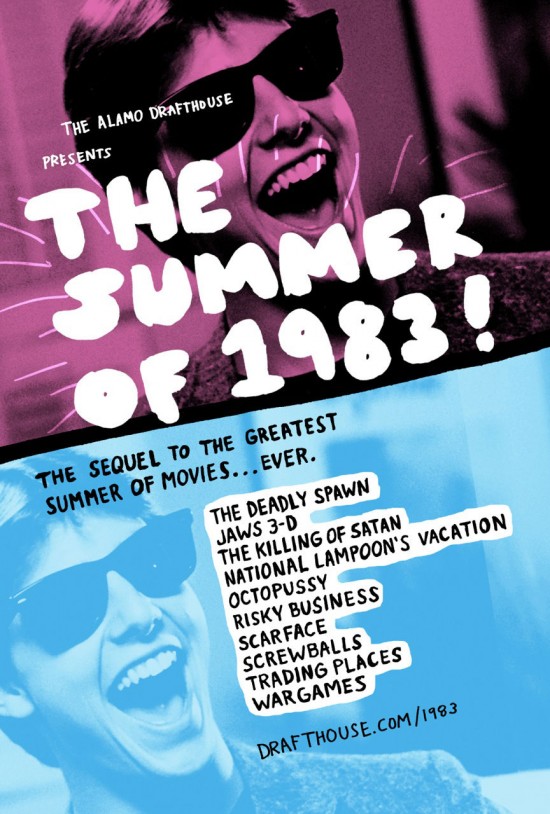 Are you going to go check these out? Which movie are you most excited for?
Also, just a heads up. If this continues, the Summer of 1984 included films such as Ghostbusters, Indiana Jones and the Temple of Doom, Gremlins, The Karate Kid, Star Trek III, The Last Starfighter and more. Let's hope for another series next year.