Ben Stiller In Talks To Direct Robert Downey, Jr. In 'Pinocchio'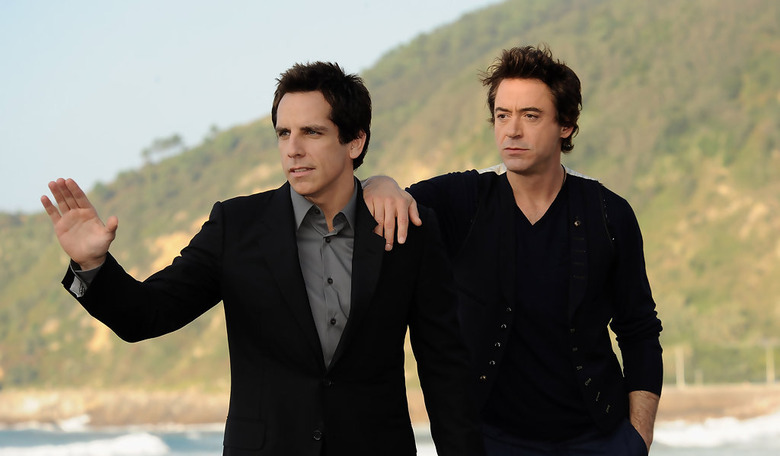 Briefly: In the big GQ profile of Robert Downey, Jr. that ran a few weeks ago, the actor mentioned the version of Pinocchio that he had been working on with Tim Burton set to direct. Downey pitched the idea to Warner Bros. (his first pitch, he said!) and positioned it as a high priority for him. In another interview, Downey suggested that Burton had fallen away, and that Ben Stiller had become his choice to sit in the director's chair.
Now Deadlne has confirmed that Stiller is in talks to direct the movie. Downey's a pretty powerful guy right now, and with his career in a state of semi-free agency thanks to the end of his Marvel contract, one would guess that he can get just about whatever he wants, so it's not surprising to hear that this is in motion. Stiller and Downey have a working history as well, thanks to Tropic Thunder. And with footage from Ben Stiller's new film The Secret Life of Walter Mitty drawing raves and early Oscar predictions after debuting at CinemaCon, he's in a good place as well.
Jane Goldman wrote one draft of Pinocchio; but now the film will go in a new direction with a new writer.