Superhero Bits: Iron Man 3, Guardians Of The Galaxy, Man Of Steel, Doctor Strange, Fantastic Four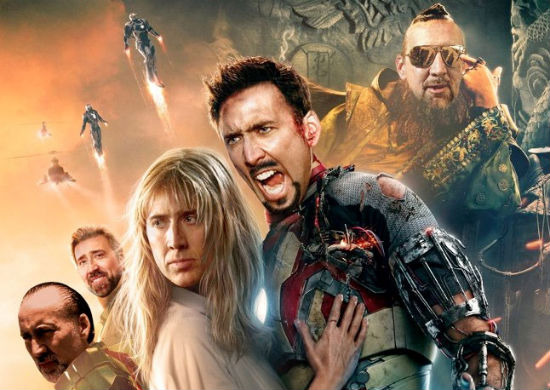 Would Robert Downey Jr. cameo on Agents of S.H.I.E.L.D.? Did Zoe Saldana talk about her role in Guardians of the Galaxy? Want to see some concept art from Tim Burton's Superman Lives? Are there Avengers 2 references in Iron Man 3? Did we all overlook a huge Man of Steel spoiler? And why is Nicolas Cage playing every character in Iron Man 3? Read about all this and more in today's Superhero Bits.
Wal-Mart's commerical for their upcoming Man of Steel promotions.
Speaking to EW, Robert Downey Jr. said he's open to popping in for a cameo on Agents of S.H.I.E.L.D.
He's baaaaack. Mysterious Marvel tweeter Roger Wardell is at it again now that Iron Man 3 is out. This is just one of numerous tweets.
Live For Films has, what they believe, might be the the plot to Justice League. It seems unlikely.
Zoe Saldana spoke about her role in Guardians of the Galaxy to Absolute Radio. Thanks to Comic Book Movie.
Speaking of Guardians, Kevin Feige talked to EW about why they cast Chris Pratt and Dave Bautista in the film. Here's a sample:
One of the reasons Bautista got the part was because his banter, and ad libs, and screen tests with Pratt were awesome.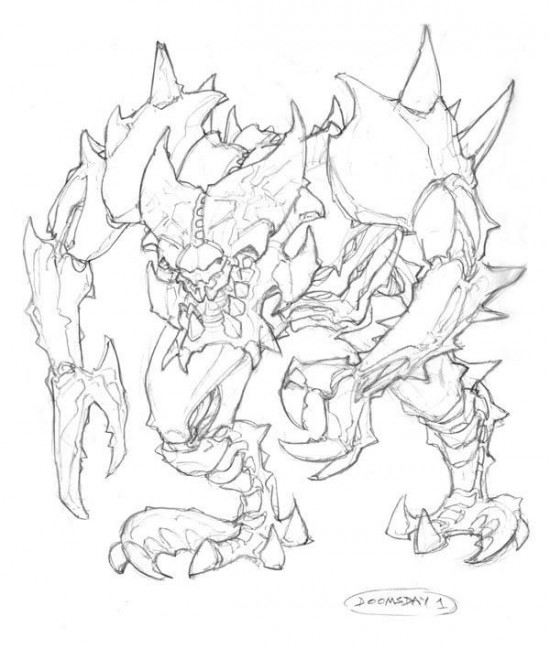 Artist Rolf Mohr (via CBM) posted a bunch of his Superman Lives concept art, such as this Doomsday.
Ain't it Cool News did a great interview with Shane Black and Kevin Feige where Feige admitted, though it doesn't seem like it, there are pointers to Avengers 2 buried in Iron Man 3:
When you see THE AVENGERS 2, you'll see there was stuff that is leading up to it. It's just not as overt, because, frankly, it doesn't need to be as overt. Audiences already get it, they already understand.
What if PBS did their version of The Avengers? Gritty Reboots (via IO9) has the answer.
i09 also wrote about a major Man of Steel spoiler that has been floating out there, but not pointed out by many people.
Due to the amount of graphics and images included in Superhero Bits, we have to split this post over TWO pages. Click the link above to continue to the second page of Superhero Bits.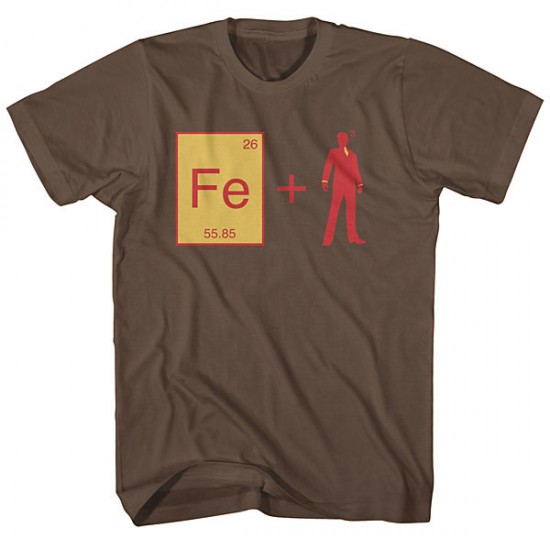 Such a nerdy Iron Man t-shirt on ThinkGeek.
Rumor has it Michael B. Jordan might become the Human Torch in Fantastic Four. Badass Digest writes about why his ethnicity doesn't matter.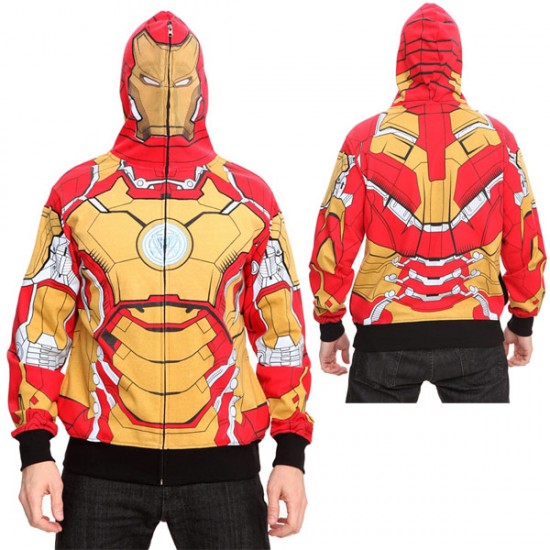 Many of the Iron Man 3 armors are available as hoodies if you head over to Geek Alerts.
Before opening in the US today Iron Man 3 has already made about $300 million.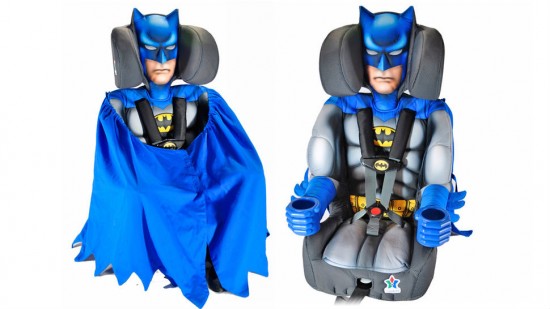 This Batman car seat is totally awesome. Thanks to Kids Embrace via Gizmodo.
When can your kids watch Iron Man 3? Movies.com has the answer.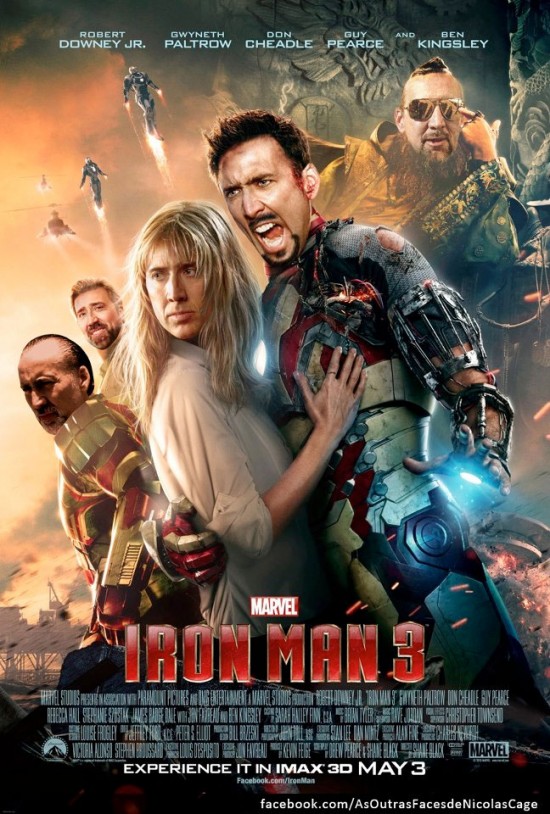 Here's a funny pic that's been going around the web, Nicolas Cage as all the characters in Iron Man 3 via AsOutrasFacesDeNicolasCage and Movies.com.
Moviepilot.com has a funny pice on the 10 actors who could play Dr. Strange.
Yes, Chris, these totally are.
Is Iron Man Marvel's biggest success? This article thinks so.