Jessica Chastain In Talks For Christopher Nolan's 'Interstellar'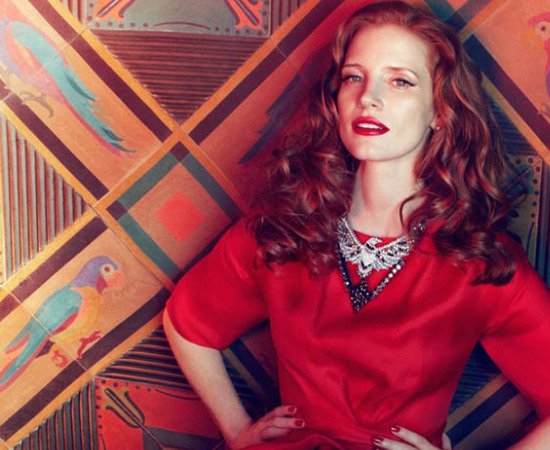 Briefly: Christopher Nolan has one more actor for his hardcore sci-fi film Interstellar. Matthew McConaughey is the chief cast member of the film that features a wormhole and alternate dimensions, and we knew that he would be joined by Anne Hathaway on "a heroic interstellar voyage to the farthest borders of our scientific understanding."
Now Nolan has picked Jessica Chastain, the actress who has worked with directors such as Terrence Malick, Kathryn Bigelow, John Hillcoat, and who has been one of the brightest "new" talents of the past couple years. There aren't many actors who have a resume as impressive as what Chastain has built since 2010. Deadline says that Chastain will play the film's "third lead," but at this point your guess about the precise nature of the three lead roles is as good as ours.
This is the place where we say that we know very little about Interstellar, other than the fact that it was put into motion by Steven Spielberg, who was interested in the theories of experimental physicist Kip Thorne, and that Jonathan Nolan wrote the first script. After Spielberg moved on and Christopher Nolan signed to direct, the elder Nolan was reported to be reworking his brother's script to make it a bit more his own.
We can tell you to expect loads of native IMAX footage, and that Interstellar is set for release on November 7, 2014.