'White House Down' Trailer #2: All The Action And Explosions You'd Expect From Roland Emmerich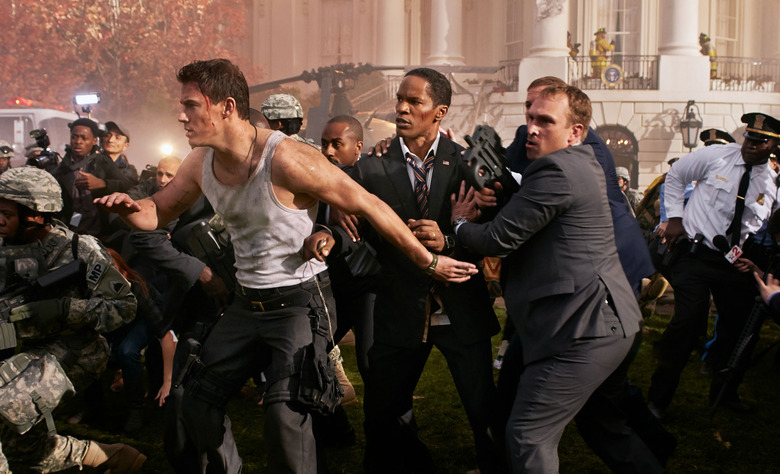 The first trailer for White House Down was exactly that: down. It had a very somber feel, almost like the movie was a drama with action elements. Now a second trailer for this summer's Roland Emmerich blockbuster has been released and it goes for the opposite feel. There's huge action, great character interaction, and, of course, the destruction of several Washington DC landmarks. This is the White House Down we all want.
In the film, Channing Tatum stars as John Cale, a would-be Secret Service agent who loses his daughter (Joey King) and must protect the President (Jamie Foxx) when terrorists take over the White House. You can read all about the epic production in my set visit here, or just click below and see the kick-ass new trailer.
Here's the new trailer for White House Down, which opens June 28.
Again, we have much, much more about the film in this report and these interviews with Tatum and Emmerich. But what do you think? Looks pretty great, does it not?
In Columbia Pictures' White House Down, Capitol Policeman John Cale (Channing Tatum) has just been denied his dream job with the Secret Service of protecting President James Sawyer (Jamie Foxx). Not wanting to let down his little girl with the news, he takes her on a tour of the White House, when the complex is overtaken by a heavily armed paramilitary group. Now, with the nation's government falling into chaos and time running out, it's up to Cale to save the president, his daughter, and the country.