Star Wars Bits: 'The Making Of Return Of The Jedi', 'The Clone Wars', Ian McDiarmid, J.J. Abrams, ILM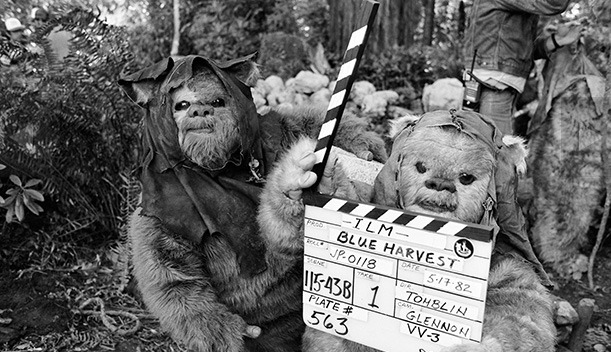 We may receive a commission on purchases made from links.
Today's Star Wars Bits looks back to Return of the Jedi, and forward to Episode VII. After the jump:
See rare photos from the Jedi set
Ian McDiarmid has fond memories of playing the Emperor
J.J. Abrams was afraid of becoming the reboot guy
ILM eyes a new location in London
The Clone Wars gets Emmy recognition
If you like what you see, look for the book when it hits shelves (virtual and not) October 1. You can buy the book online right here for a discounted price!
Meanwhile, one of the series' most iconic baddies is marking the occasion by dishing about his experience to the press. In a new interview, Ian McDiarmid recalls his first day on the Return of the Jedi set as "bizarre," and reminisces fondly about working with George Lucas, David Prowse, Michael Pennington, and more.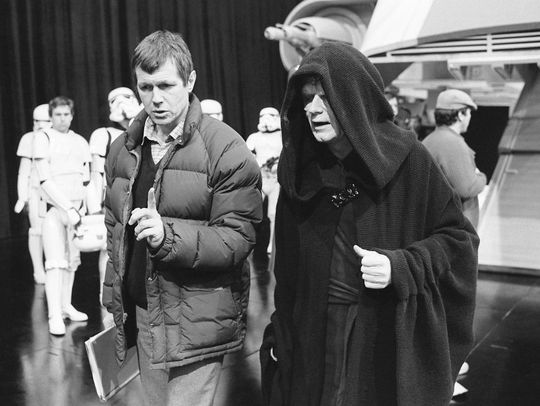 McDiarmid has said before that he'd be "interested" in returning for Episode VII. However, considering the Emperor's fate in Return of the Jedi, he believes that's unlikely to happen.
I remember [Palpatine's death] well because it took about a week to get me down that chute with the wires and flying. I remember saying, 'Is he dead, George?' at the time, and he said, 'Yes, he is. Absolutely dead.'
I guess that means he can't survive and do Episode VII, unless of course he'd been clever enough to clone himself. He's certainly clever enough, but I don't know if he had that idea or not.
Read the rest of the conversation at USA Today.
The news that J.J. Abrams would direct Episode VII has some geeks worried that Star Wars will become indistinguishable from his other space-set franchise, Star Trek. But Abrams reassures fans, again, that that's not going to happen. "To me they are such wildly disparate universes — the back story, the tone, the mood, certainly the history [and] the characters — that I'm in no way worried," he says.
That said, Abrams admits he that he fears becoming known as the reboot guy. "It was one of the main reasons I initially said no to Star Wars," he says. "I thought, 'I can't be that guy.'" But as a self-professed Star Wars fanboy, he couldn't resist what he saw as "one of those once in a lifetime opportunities."
Now that he's taken on the gig, he's determined to do the universe justice — even if that means setting aside his "geeky" instincts. "It's just about about approaching it from as authentic a place as possible, and not trying to apply what you believe or think, as much as trying to filter everything and get at it from the core of the characters," he explains. "[It should be] what you deeply want to see, never what you assume the fans might like." [BBC]
Only time will tell what far-flung planets the new Star Wars movie might visit, but the production itself could be headed to be earthbound city of London. Industrial Light and Magic is considering a brand-new facility in the United Kingdom, to take advantage of foreign tax incentives. The ILM expansion would be used for visual effects work, though the movies might do some shooting in England as well.
And it would be an expansion, not a replacement. ILM denies that it has plans to shut down its San Francisco office. Instead, Lucasfilm head of corporate communications Miles Perkins compares the possible London location to their office in Vancouver, which was established last year to focus on specific projects. [The Wrap]
Comedy Central's Star Wars: The Clone Wars won't be back for another season, but at least it's going out with a bang. The animated series earned seven Daytime Entertaiment Emmy Award nominations this week, including one for Outstanding Special Class Animated Program. Get the full list of nominations here.