First Official Look At Alexander Payne's 'Nebraska'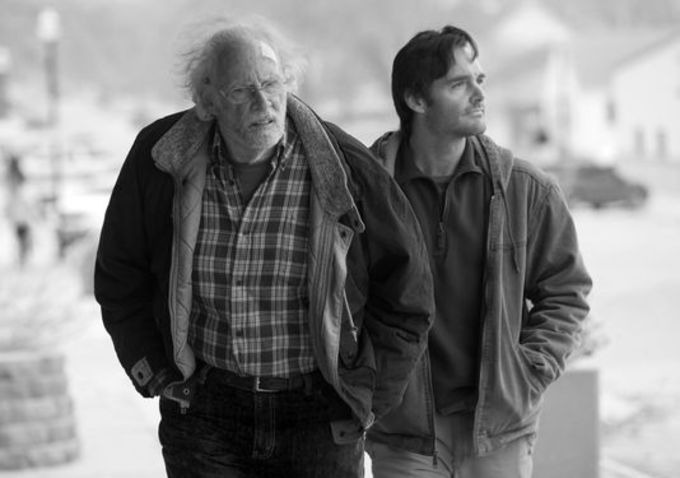 Alexander Payne's new film Nebraska stars Bruce Dern as an aging alcoholic who believes he has won a huge prize, and road trips from Billings, Montana to Nebraska in an attempt to collect. His son, played by Will Forte, tags along to keep the old man on course, but the two end up detouring to the old guy's small home town.Nebraska has been in the works for a while, and will debut at Cannes later this month. Before that premiere, we've got the first official image from the film, and the stark black and white image suggests that Payne's trip back to his home state isn't going to be the most light-hearted journey possible.
The shot comes from USA Today, and the paper quotes Payne talking about the long genesis of the script.
I had been sitting on this 'Nebraska' script even when I did 'Sideways. But I didn't want to go back to a road-trip movie right after that. I was really tired of shooting people in cars. I'm serious. It's a drag. But after 'Descendants,' I came back to this story.
And, yep, the theatrical release of the film will be in black and white, though the film was shot in color. Like some other films (the Coen Bros' The Man Who Wasn't There comes to mind) the film was shot in color and the black and white version is created in post. Payne told The Playlist about the shoot at one point, explaining, "It'll be black and white for theatrical, DVD and streaming. If they need a color version for their TV output deals, they will have it,"
Nebraska hits US theaters on November 22.