Burr Steers To Direct Lily Collins In 'Pride, Prejudice And Zombies'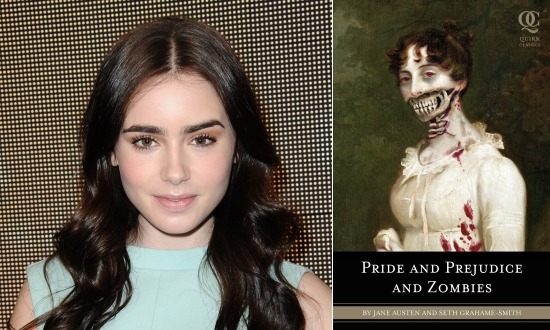 I suppose it's appropriate that a movie about the undead would itself have trouble staying dead. After years of failed attempts by Lionsgate to bring Seth Grahame-Smith's Jane Austen spoof Pride and Prejudice and Zombies to the big screen, the project suddenly sprang back to life this spring when a new backer signed on. And now those folks have managed to get a new star and director on board as well.
Burr Steers has just signed on to direct Lily Collins in the film, which is now going by the title Pride, Prejudice, and Zombies. Because that first "and" was the problem all along, I guess. Hit the jump for more details.
Russell wrote the first draft of the script, which may or may not be rewritten before cameras roll. As you'd expect from the title, Pride, Prejudice, and Zombies reimagines Austen's classic novel by introducing zombies to the 19th century English countryside setting. According to Variety, Russell struggled to get the tone right, and when the sorta-kinda similarly themed Cowboys & Aliens bombed at the box office the project quickly lost steam.
Frankly, Steers and Collins are a step down from the A-list talents who were originally on board. But better the film gets made with slightly less famous names than never get made at all, right? Collins broke through in last year's Mirror Mirror and will star in The Mortal Instruments: City of Bones this summer. Steers' directorial credits include the Zac Efron vehicles 17 Again and Charlie St. Cloud.
Discuss: Wait, does this mean Efron stands a chance of playing Mr. Darcy? If so, I'm going to have to hate-watch the crap out of this thing.