'Walking With Dinosaurs: The 3D Movie' International Trailer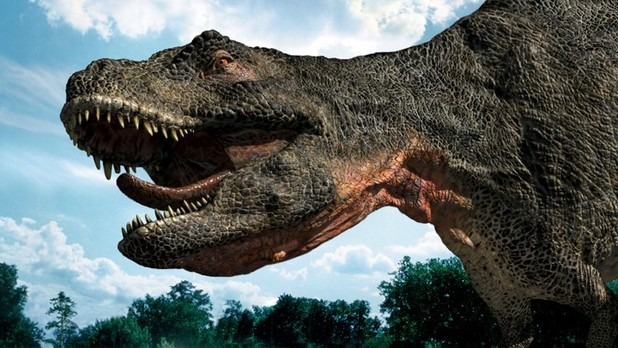 This Christmas, while adults might be excited about Bilbo Baggins or the return of Ron Burgundy, all the kids will likely be walking with dinosaurs. Based on a traveling performance that features incredibly realistic animatronic dinosaurs, Walking With Dinosaurs: The 3D Movie is set for release December 20 from directors Barry Cook (Arthur Christmas) and Neil Nightingale (Enchanted Kingdom 3D). It tells the story of a young dinosaur who grows up to be the hero of his people. Think Jurassic Park meets The Lion King, if the dinosaurs looked slightly less real but were way more plentiful.
The first trailer has just come online, which will give you an idea of what the film looks like and how it translates from an arena to the big screen. Frankly, it looks like it's going to work fine. Check it out.
Thanks to MSN UK for the trailer and First Showing for the embed.
The MSN site describes the film as follows, but it doesn't seem to match up with the trailer. Maybe this is way more of a tease than it seems:
Two brothers looking to follow in their father's footsteps leads to a showdown with dinosaurs in the Arctic North.
Doesn't the trailer only focus on one character? That description doesn't seem correct. Well, this other synopsis also floating around seems more in line with that:
For the first time in movie history, audiences will truly see and feel what it was like when dinosaurs ruled the Earth. "Walking with Dinosaurs" is the ultimate immersive experience, utilizing state of the art 3D to put audiences in the middle of a thrilling and epic prehistoric world, where an underdog dino triumphs to become a hero for the ages.
We'll surely find out more in the coming months as Walking With Dinosaurs: The 3D Movie starts to pop up everywhere. It looks a potentially huge hit for Fox. What do you think?