'Star Trek Into Darkness' IMAX Poster Is Bigger Than The Enterprise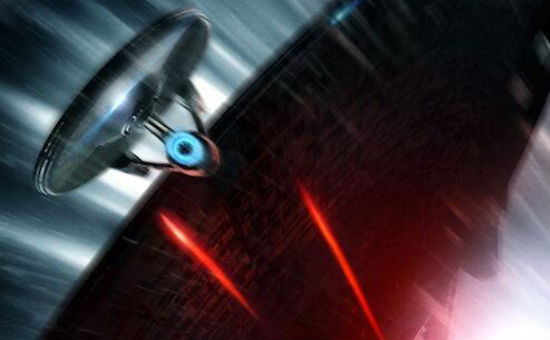 No doubt about it: you need to see J.J. Abrams' Star Trek Into Darkness in IMAX. It's only the fifth major studio release (behind The Dark Knight, Transformers: Revenge of the Fallen, Mission: Impossible Ghost Protocol and The Dark Knight Rises) to be filmed with real IMAX cameras. It will have about 30 minutes of its run time in full screen, massive 70mm IMAX. Plus, it's first of these studio IMAX films to ever be done in 3D, making it's the first-ever feature length 3D IMAX release. A milestone.
So there's that. And to convey the film's size, IMAX and Paramount have released a brand new poster specific to this version of the film. The poster shows the Enterprise being chased by a ship that looks similar, but is several times bigger. That can't be good for Captain Kirk, Spock and the crew. Check it out below.
Here's the Star Trek Into Darkness IMAX poster via Bad Robot.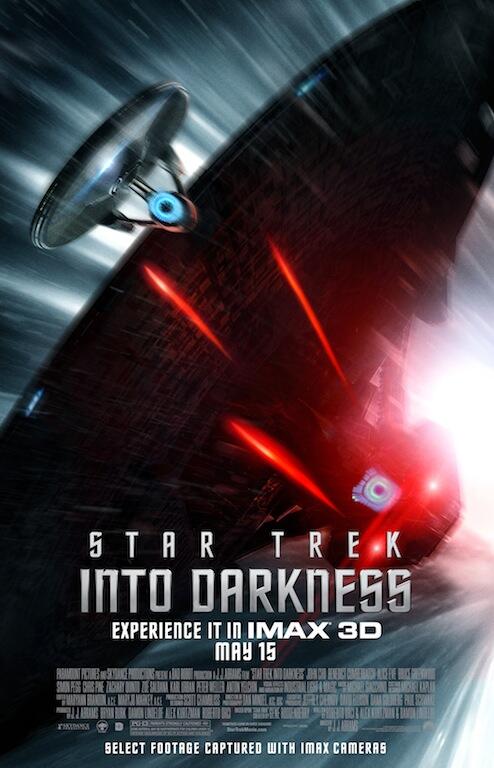 This one shouldn't be confused by the Gallery 1988 poster that will be handed out at the 8 p.m. May 15 IMAX screenings of Star Trek Into Darkness, which you can see here. This one is the poster that'll be on the walls for promotion.
Star Trek opens May 15 in IMAX and then everywhere else May 17. But, like I said above, you've got to see this movie in full IMAX if you have the means.
What do you think of the poster? Is it too much of a spoiler?