JJ Abrams Expects John Williams To Score 'Star Wars: Episode VII'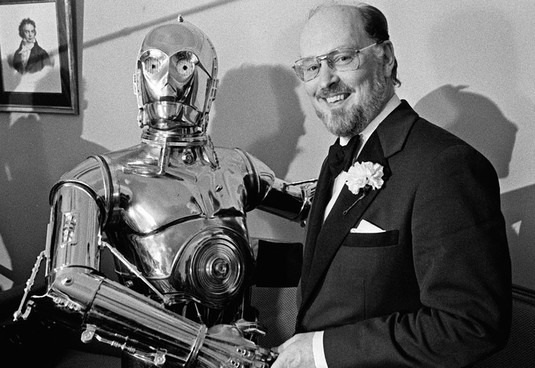 Producer/director J.J. Abrams and film composer Michael Giacchino have often worked together over the years, but for Abrams' next film it looks like he'll be working with another influential composer. After the promotion period for Star Trek Into Darkness ends, Abrams will begin work on Star Wars: Episode VII in earnest, and at this point it would be odd for a Star Wars film to be scored by anyone other than John Williams.
And while having a new composer tackle the new Star Wars chapter would be another good way to push the series in a new direction, Abrams said recently that he expects to work with Williams on the film.
At one of many press conferences for Trek, Abrams was asked about Giacchino and the music for Episode VII, and he said,
[Michael Giacchino] is truly one of the most influential members of our crew, and I think this score, he really outdid himself. [...] Again, for Star Wars, it's very early days, but I believe that, going forward, John Williams will be doing that film, because he was there long before I was.
Williams has said that he wants to do the film, and to his credit, Giacchino recently expressed the hope that Williams would be back on board, too.
Trekmovie points to this video of the press conference where Abrams mentioned Williams. The comments begin just after the seven-minute mark: