Netflix Tests Queue Replacement, Sets Premiere Date For 'Orange Is The New Black'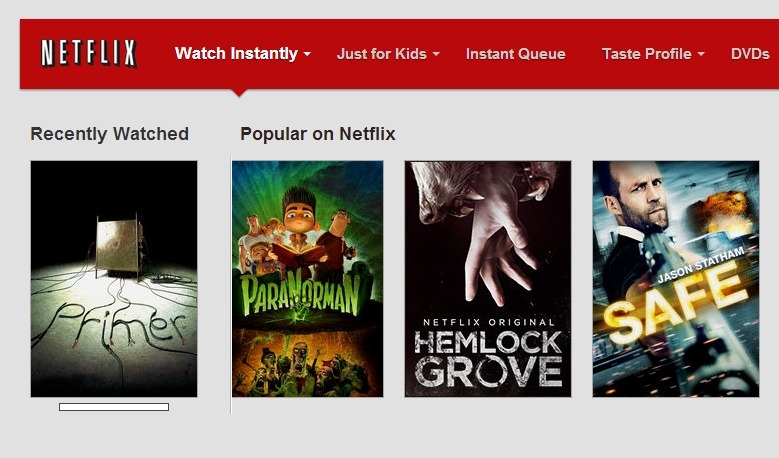 If, like mine, your Netflix queue is loaded with classic movies you've been meaning to see for months, you may want to set aside some time tonight to finally get through them. May 1 — tomorrow — marks the day that hundreds of older titles drop from Netflix's streaming library as they become exclusive to Warner Archive Instant. InstantWatcher has a comprehensive list of titles, but if you don't have time to go through them all Slate has a few recommendations.
After the jump, Netflix irritates customers by getting rid of the queue for some, and also sets a premiere date for its new drama Orange Is the New Black.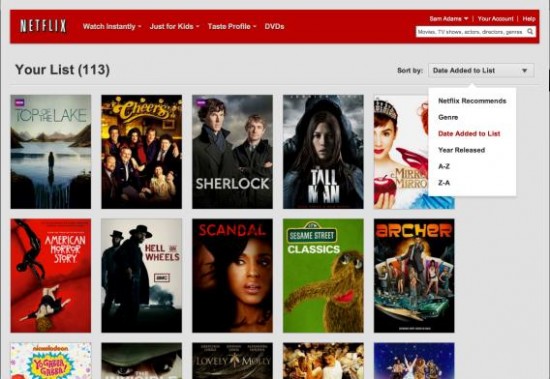 At first glance it doesn't seem so different from the queue, but the titles are now arranged by different criteria. Some might see them ordered by likely Netflix thinks they are to hit play, while others' lists may be sorted by how closely they fall to saved preferences, or how new the titles are. Your List does not allow users to rearrange their items, as they could with the old queue.
I still see the classic queue when I log in, so I can't speak to how well the Your List feature works or doesn't, but subscribers on Get Satisfaction are complaining that the list of titles takes longer to scroll through. Additionally, the list also gets rid of the queue column that indicates which movies are about to expire. You'd never know from logging into your account whether you had any of those Warner Archive Instant titles about to disappear.
Not surprisingly, the sudden and unannounced change has drawn the ire of quite a few users. For their part, Netflix calls this part of their effort to develop "new and innovative ways to make finding great content easier," and encourages user feedback. So if you're one of those who hates the new format, feel free to yell at them. [Slate]
Meanwhile, after debuting House of Cards and Hemlock Grove earlier this year, and with Arrested Development lined up and ready to go next month, Netflix has announced a launch date for its fourth original series of the year, Orange Is the New Black.
Like Netflix's other shows, the drama will premiere all 13 episodes simultaneously, on July 11 at 12:01 AM Pacific Time. Created by Weeds' Jenji Kohan, the show follows a young woman (Taylor Schilling) when a past association with a drug-runner (Laura Prepon) catches up to her. [Variety]