Samples Of Hans Zimmer's 'Man Of Steel' Score Now Online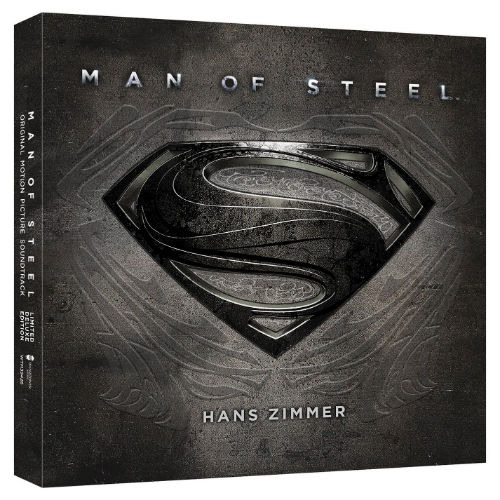 We may receive a commission on purchases made from links.
Amazon is currently taking pre-orders for Hans Zimmer's Man of Steel score, but they won't make you order it blind. They have samples of all 18 tracks on the soundtrack, which will be released on June 11, three days before Zack Snyder's film hits theaters. You already heard a bit of the score in that epic new trailer but, below, you can hear a bunch more.
The tracks are all sampled over on Amazon, so if these two below embeds get pulled, head there to hear them.
So does Zimmer match John Williams?
And here is the full track list, which has been circulating for a few days (if you read Superhero Bits). It contains what could be considered minor spoilers, so be careful.
Look To The Stars
Oil Rig
Sent Here For A Reason
DNA
Goodbye My Son
If You Love These People
Krypton's Last
Terraforming
Tornado
You Die Or I Do
Launch
Ignition
I Will Find Him
This Is Clark Kent
I Have So Many Questions
Flight
What Are You Going To Do When You Are Not Saving The World?
Man of Steel (Hans' Original Sketchbook)
Additional sources: JoBlo, Film Stage