Superhero Bits: Iron Man 3, Man Of Steel, Captain America The Winter Soldier, Hellboy 3, The Wolverine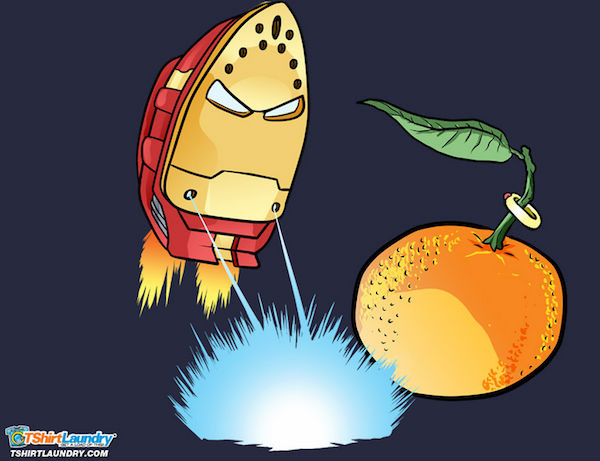 How much money has Iron Man 3 made internationally and what other record did it set this week? Did Michael Shannon like Man of Steel when he saw it? Did Ron Perlman ask Guillermo del Toro to make Hellboy 3? Which other Marvel movie did Anthony Mackie refer to when describing Captain America: The Winter Soldier? What do critics think is the best superhero movie of all time? And which superhero movie has set off a wave of thefts? Read about all this and more in today's Superhero Bits.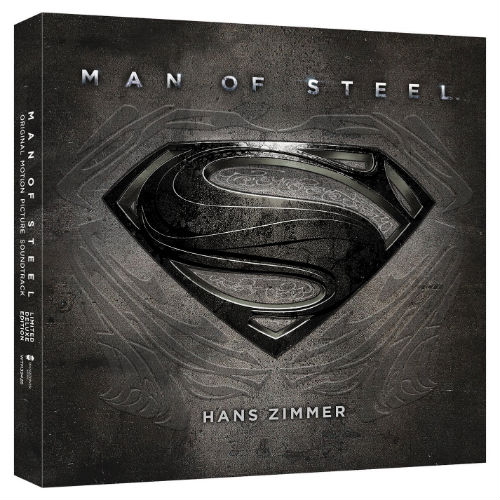 Here's a look at the limited edition Man of Steel Soundtrack via the Superman Homepage and Comic Book Movie.
Mashable reports Hugh Jackman will answer fan questions about The Wolverine on Twitter this Thursday.
Check out this Delaware man's homemade Batcave, which cost around $150,000. Thanks to Laughing Squid.
Iron Man 3 is already a massive international hit, grossing almost $200 million in its first week. That's better than The Avengers. Oh, and it's also the most pirated film online.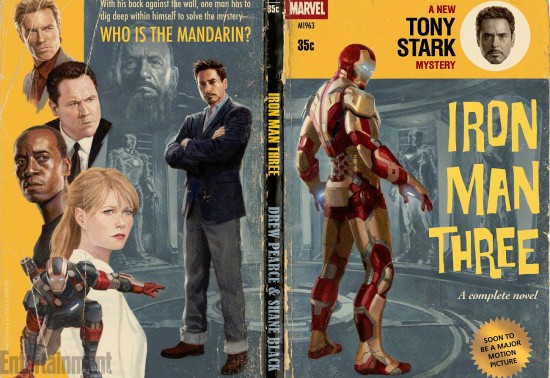 This is the cast and crew poster for Iron Man 3, revealed by Entertainment Weekly.
How much did Iron Man 3 make for North Carolina last year? About $180 million, says Deadline.
Superhero Hype posted this new clip from Superman Unbound.
Talking to IGN, Ron Perlman said he's been guilting Guillermo del Toro into making a Hellboy 3:
I said [to Guillermo], 'You owe it to the world to finish this trilogy.' I've been giving him Jewish guilt.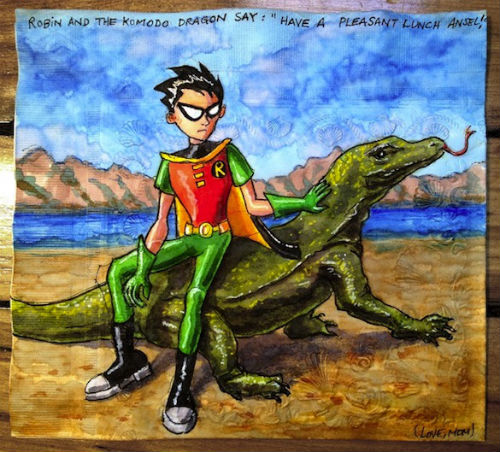 Movies.com posted a bunch of images from artist Nina Levy, who draws superheroes on her kid's napkins for school lunch. Awesome.Anthony Mackie was talking to Moviefone and described Captain America: The Winter Soldier as "The Avengers 1.5."
Due to the amount of graphics and images included in Superhero Bits, we have to split this post over THREE pages. Click the link above to continue to the second page of Superhero Bits.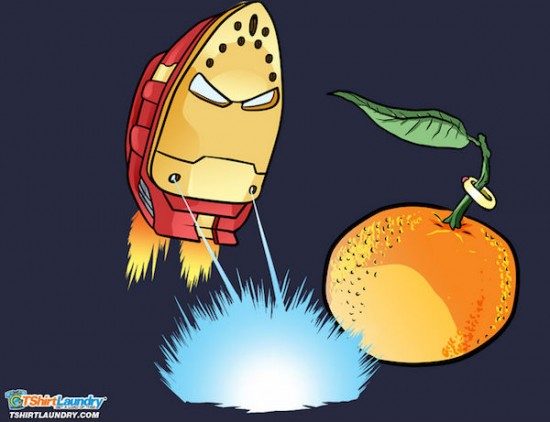 Here's the perfect shirt to wear to Iron Man 3 – Iron Man vs. The Mandarin from T-Shirt Laundry via Fashionably Geek.
Michael Shannon spoke to The Huffington Post right after seeing Man of Steel for the first time:
 It's going to blow everybody's socks off. And I know they're probably pissed off, like I'm jinxing it or something and I shouldn't say that. I'll knock on wood just out of deference to the gods, but the movie is solid. It's gonna get the job done.
Yahoo posted this commercial for Lego Marvel Super Heroes.Comics Alliance, run by AOL, has been shut down.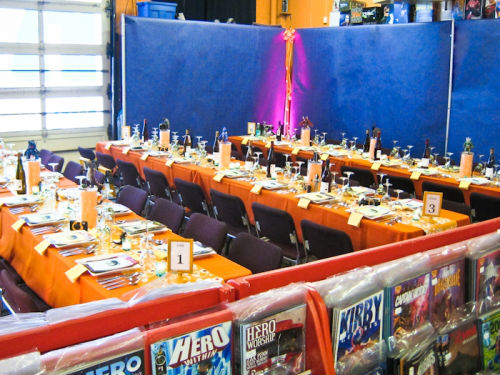 When Geeks Wed (via Nerd Approved) posted images from a wedding that took place in a comic book shop.CriticWire polled several critics about the best comic book movie of all time. I said Batman Begins. What do you think?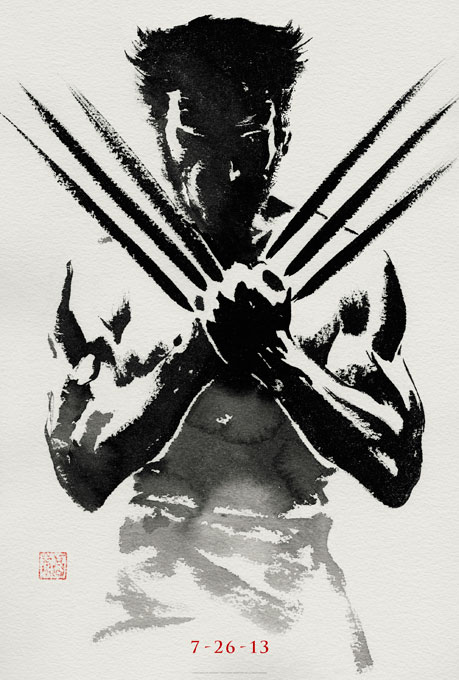 Collider reports that 50%  of these Wolverine posters are being stolen from displays across the country.
A man dressed as Spider-Man stole $6,000 from a Los Angeles tourist last week, via Gawker.
Due to the amount of graphics and images included in Superhero Bits, we have to split this post over THREE pages. Click the link above to continue to the third page of Superhero Bits.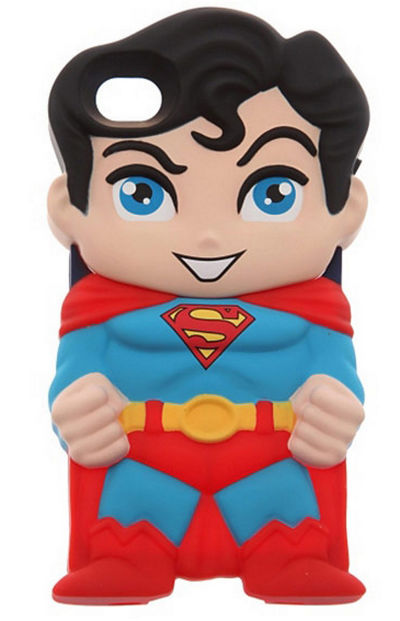 Check out this Superman iPhone case via Geek Alerts.
Here are the five best moments of Iron Man's movie career, via Film School Rejects.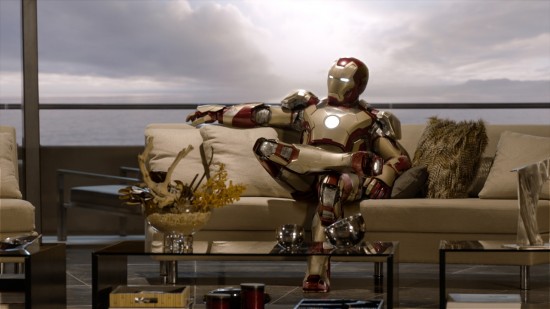 Sideshow Collectibles is selling a VERY expensive, life size version of the Iron Man 3 Mark 42.
Or, if you don't want to spend $10,000 you can build your own Iron Man suit, like this kid on Mashable.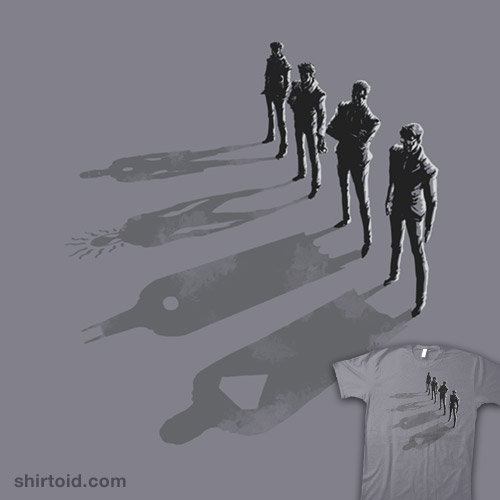 Shirt Woot (Via Shirtoid) is selling this cool superhero shirt called "It Is Not Ordinary Man."
Here are four reasons why everyone in Man of Steel is a dick.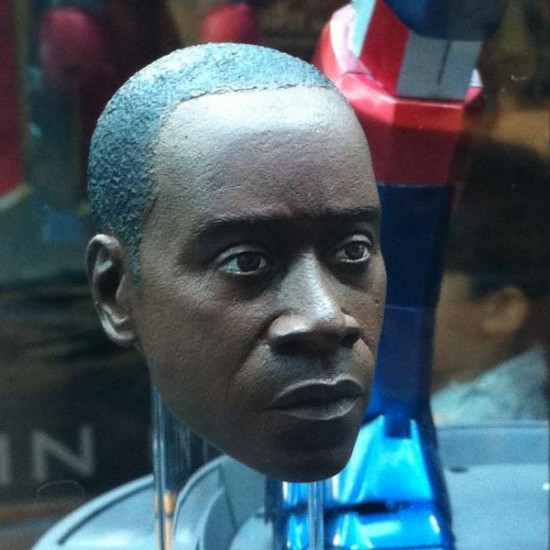 ToysRevil posted this close up of the Iron Patriot/Don Cheadle face sculpt from Super.Cracked surmises that there are five reasons why the superhero movie bubble could burst.