Page 2: Star Wars, WALL-E, Edgar Wright Terrence Malick, Futurama, Hobbit, Doctor Who, Star Trek, Great Gatsby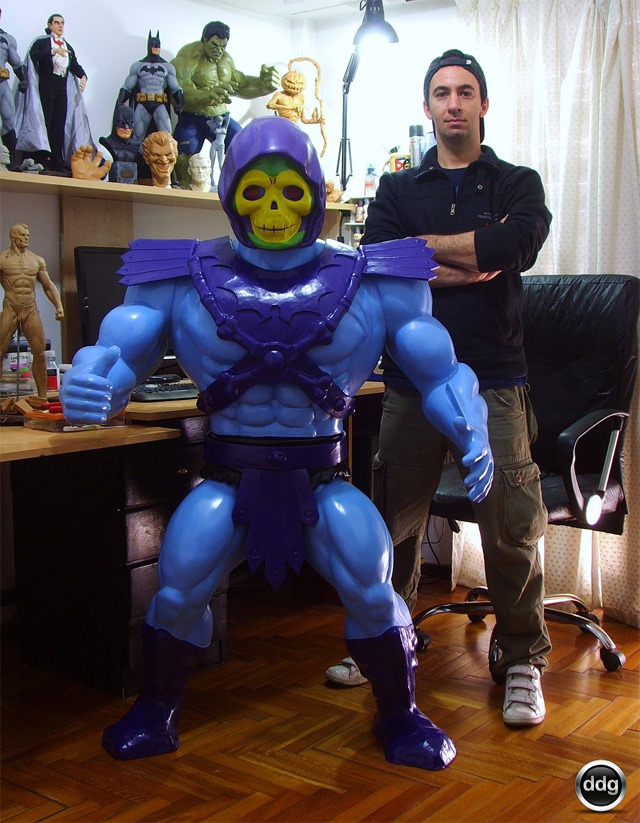 Page 2 is a compilation of stories and news tidbits, which for whatever reason, didn't make the front page of /Film. After the jump we've included 46 different items, fun images, videos, casting tidbits, articles of interest and more. It's like a mystery grab bag of movie web related goodness.
Header Photo: Giant Skeletor Toy-Replica
Scenes to Skip
10 Essential Cinematic Antiheroes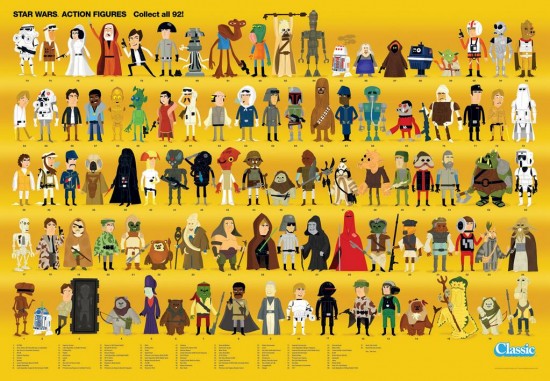 Star Wars Kenner Card Back Tribute Poster by Chris Lee
I'm saddened to report that Sean Hartter, an artist we've featured many times over the years in /Film's PAge 2, died over the weekend. Please help his family out by donating some money.
Creator of the Steadicam will be inducted into the National Inventors Hall of Fame on May 1st

The Evolution of Luke Skywalker
How They Filmed Return Of The Jedi's Absurdly Great Speeder Chase
The 25 Biggest International Opening Weekends of All Time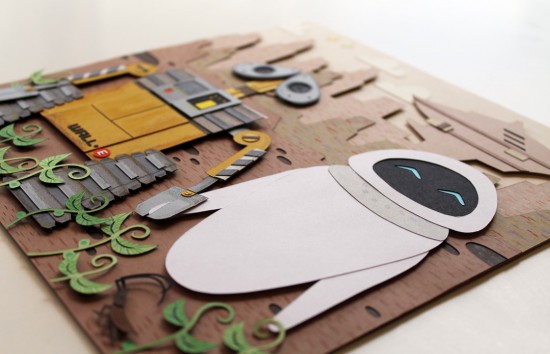 WALL-E papercut
The Greatest Actor / Director Teams Ever
HOWTO make a HAL9000
Kindle TV: why does Amazon need a set-top box?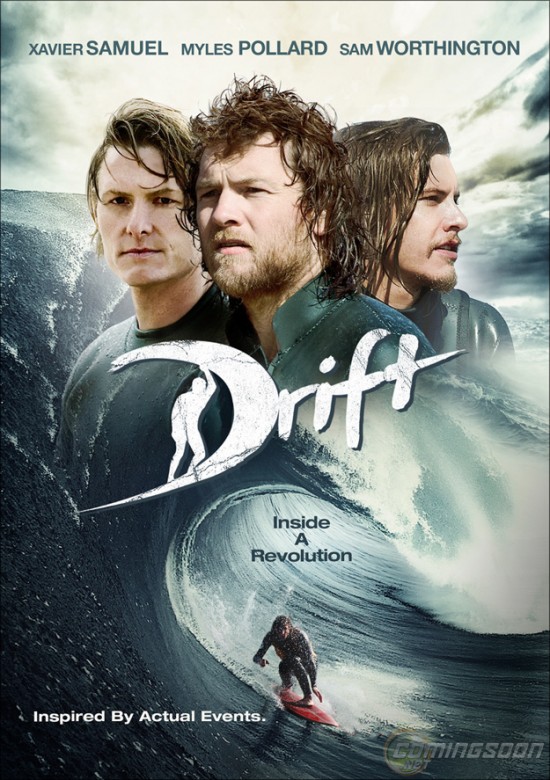 Poster for Drift, Starring Sam Worthington
Michael Bay Is Why Transformers Got So Complicated
Edgar Wright's introduction to BFI's Screen Epiphanies / An American Werewolf in London
Pirates fail to trigger Copyright Alert System after torrenting TV, movie, and music files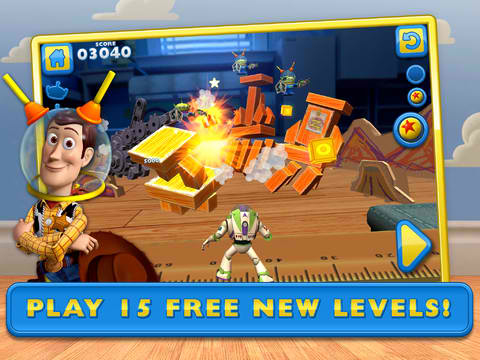 Disney Releases Toy Story: Smash It! Lost Episode And Toy Story: Story Theater
Quentin Tarantino Reunited With 1964 Chevy Stolen During Filming Of 'Pulp Fiction'
Supercut of 'F*** You' Movie Moments Featuring 400 Films in 5 Minutes
Nicki Minaj Makes Film Debut in Cameron Diaz's 'The Other Woman'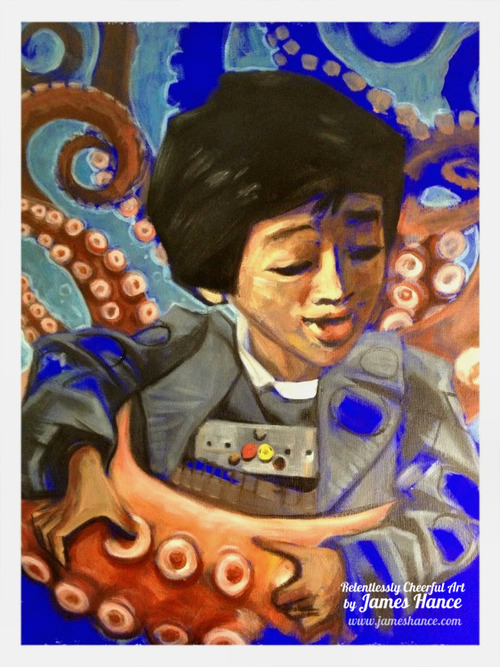 James Hance's Latest Painting – "Eight Arms To Hold You" (Goonies / Data)
William Monahan In Talks To Adapt Latest John Le Carré Novel 'A Delicate Truth'
Video: Explore Two Terrence Malick Themes Side By Side
Netflix's Hastings: Traditional TV Is Going to Die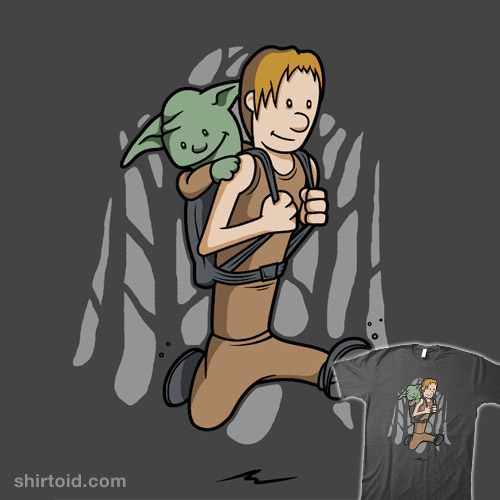 Master and Apprentice t-shirt
Hugo Weaving Set For Aussie Crime Drama 'The Mule'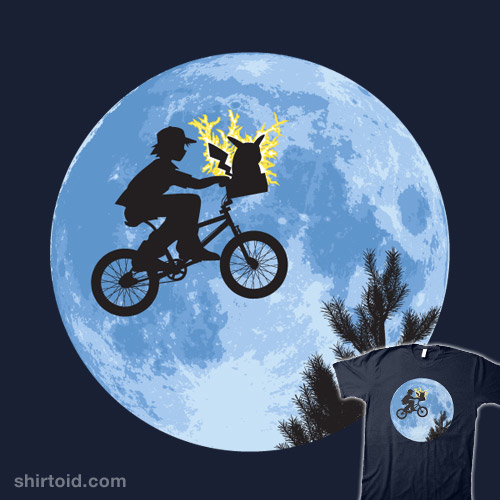 Electric Ride t-shirt
China Media: 'Django Unchained' Cleared for May 7 Release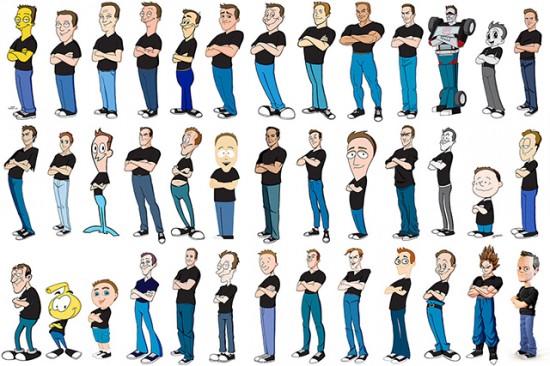 Artist Kevin McShane Draws Himself in 100 Different Cartoon Styles
Cannes Adds Jim Jarmusch Vampire Drama to Competition Lineup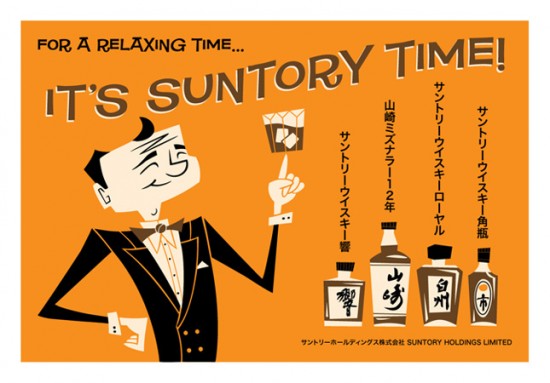 Doug LaRocca releases a second printing of his Suntory Time print
Zach Braff Hits $2 Million Kickstarter Goal in 4 Days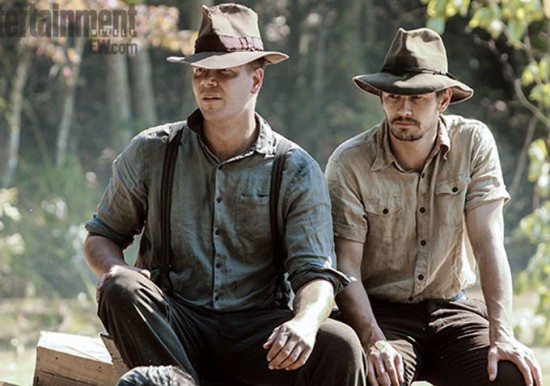 First Look At James Franco's Cannes Contender 'As I Lay Dying'
Sarah Silverman To Do HBO Special
Star Wars Inspired Mythology Figures by JoE
9 Classic Movies That The Cast or Crew Thought Were Garbage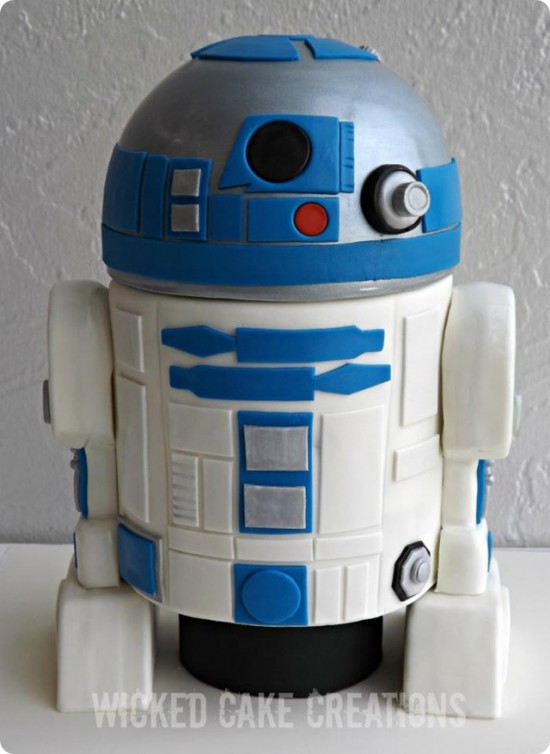 R2-D2 Cake
Lynn Shelton To Direct Adaptation Of Mishna Wolff's Memoir 'I'm Down'
Paw Wars – A Purrfectly Adorable Star Wars Parody
The Most Anticipated Blockbusters Of The 2013 Summer Season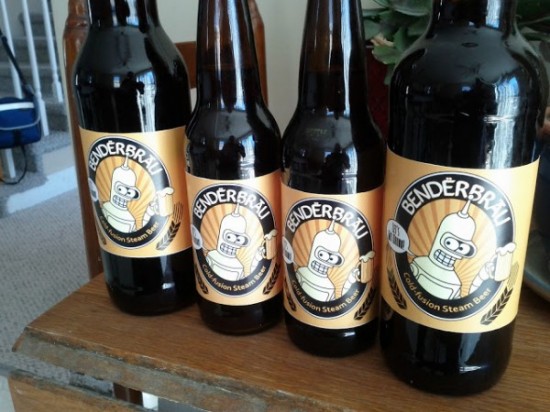 Futurama Benderbrau: The Recipe
Move over, Zach Braff: Lesser-Known Celebrity Kickstarter Campaigns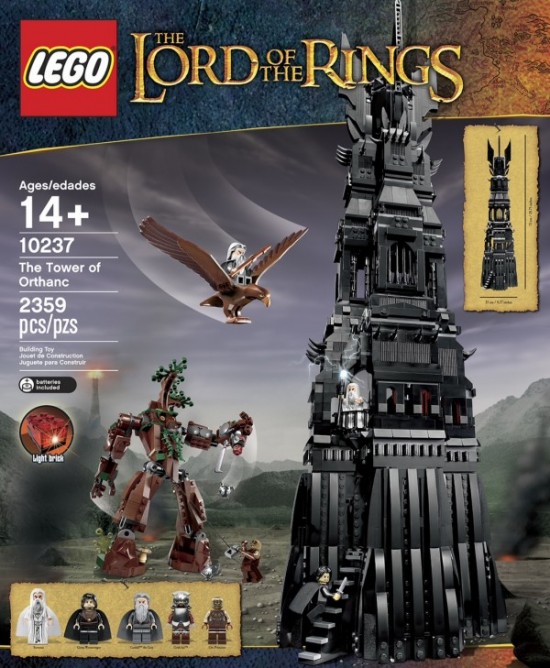 LEGO Unveils Exclusive Lord of the Rings Tower of Orthanc Set
Tribeca: 5 Great Festival Films Directed by Women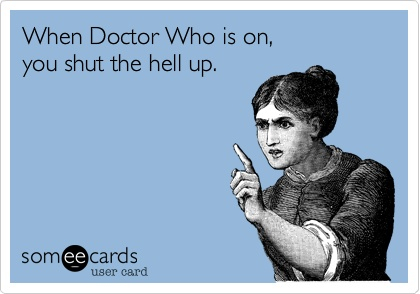 Rule Number One of Doctor Who Watching
Netflix Adds 3D Streaming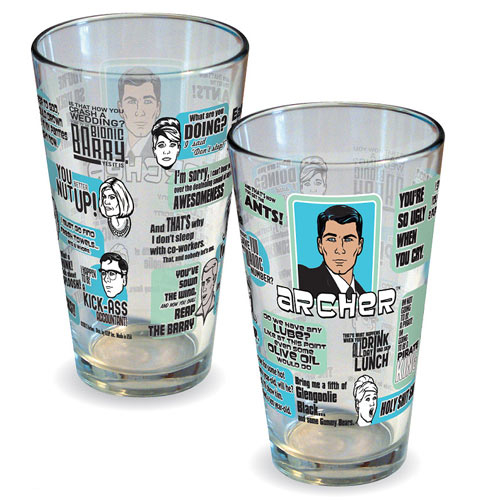 Archer Quotes Pint Glass
Why the 'Zombieland' TV Show Bit Off More Than It Can Chew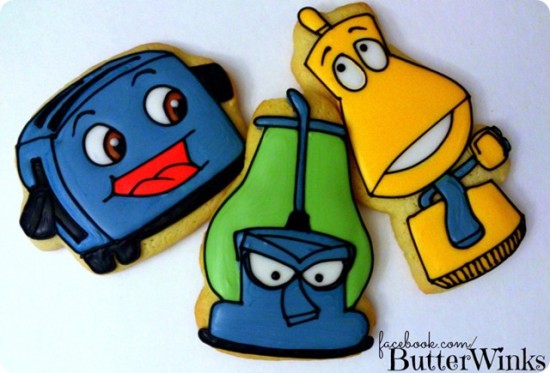 Brave Little Toaster Cookies
Listen: Two of Steven Spielberg's Kids Formed a Band and They Sound Great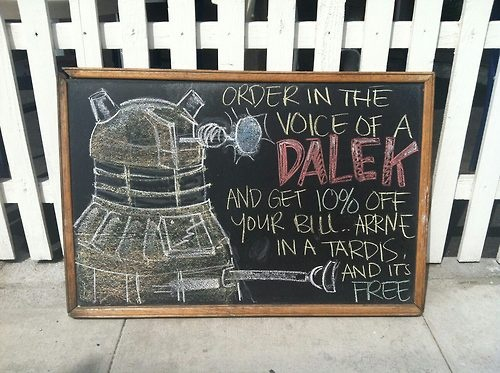 Coffee Shop Offers a Dalek Discount
Zach Galifianakis, Kristen Wiig, and Ben Affleck Set to Close Out SNL in May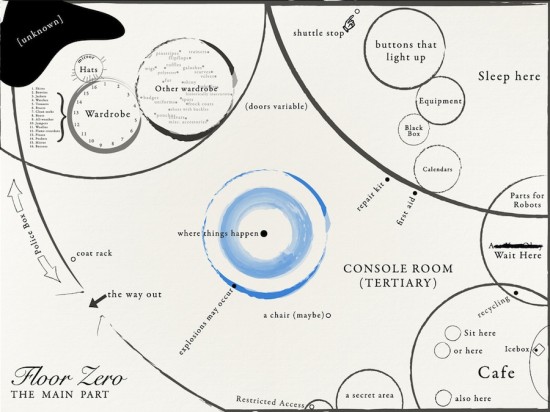 These Maps of the TARDIS Interior Are Maddening, Beautiful
Why Jeffrey Katzenberg is Considered Among the Most Powerful People in American Politics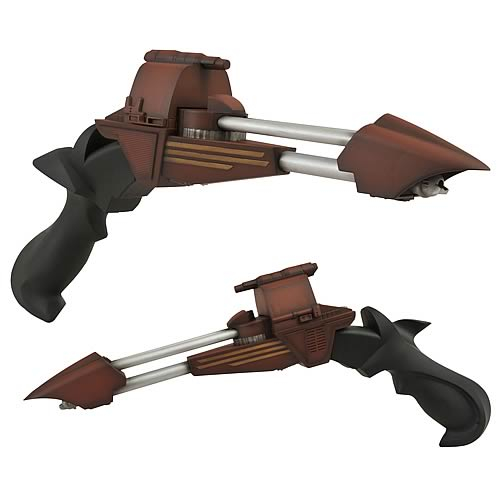 Star Trek Klingon Disruptor Gun Prop Replica In Stock
'More Pitch Perfect' Soundtrack Features 8 More Songs From The Hit Film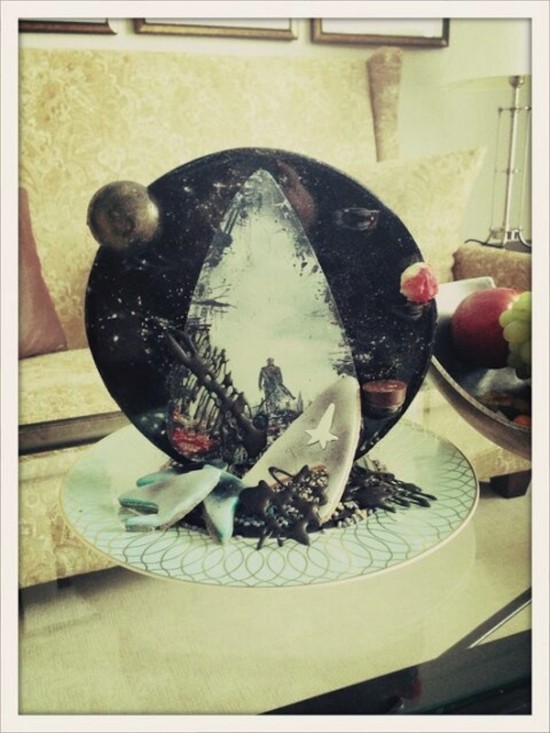 Some Hotels Put Chocolate On Your Pillow, Simon Pegg Gets a Chocolate Star Trek Poster
Listen: Beyoncé & Andre 3000's "Back To Black" From 'The Great Gatsby,' Soundtrack Getting Vinyl Release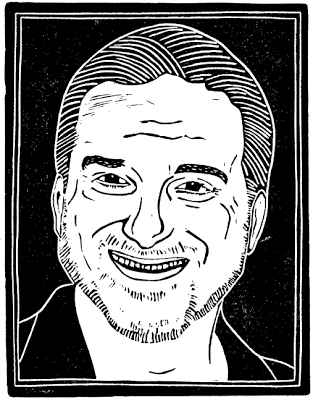 Shane Black wood carving
James Franco to Direct and Star in The Garden of Last Days
Watch some b-roll footage for the making of the Great Gatsby
Steven Soderbergh Is Writing a Novella on Twitter
If you have any interesting items that we might've missed that you think should go in /Film's Page 2 – email us!