Star Wars Bits: Carrie Fisher Talks 'Episode VII,' Plus May 4th Celebrations, Bill Hader, Disney Infinity And More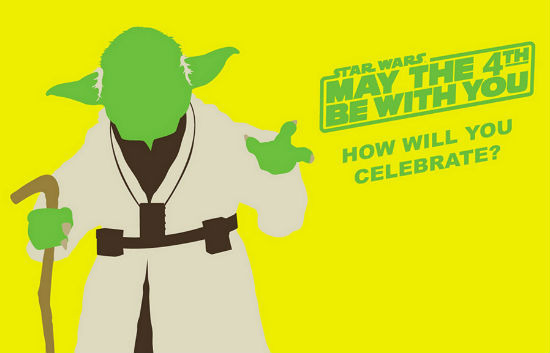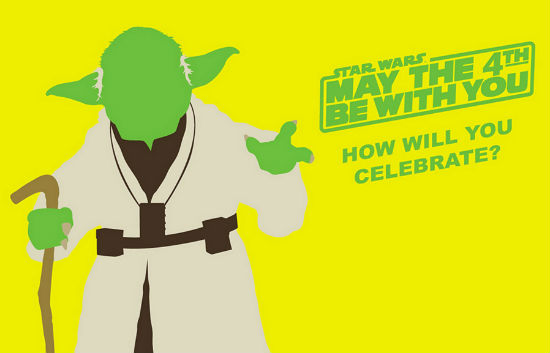 Carrie Fisher doesn't give a crap. Ask her about returning for Star Wars Episode VII, and she'll gladly talk all about it. In this edition of Star Wars Bits, read her latest quotes as well as the following:
Disney's Hollywood Studios is planning very special festivities on May 4th, plus some exclusive art is being released.
The stars of Return of the Jedi reflect on the production.
Gallery Nucleus in California does a special Star Wars themed exhibit.
George Lucas reveals further plans for the Lucas Cultural Arts Museum.
Comedian and Star Wars fan Patton Oswalt discusses his feelings on the new films.
Watch Bill Hader's impression of a Tauntaun.
Star Wars characters could be added to Disney Infinity.
Carrie Fisher, who previously confirmed, then went back on her participation in J.J. Abrams' Star Wars Episode VII, was at the Calgary Comic and Entertainment Expo this weekend. There she once again confirmed she'd be back for the film and said the following. Thanks to the Calgary Herald and Coming Soon:
I like being bought by Disney, because they never wanted to buy me before. I'm glad they are doing a new movie because they are sending a trainer to my house so I can get in really good shape. So I'm really eating a lot of sugar in advance, as you can see. By the time I really get down to it I will have eaten everything.
May 4th is the unofficial Star Wars Day, due to its linguistic parallel with "May the Force." Lots of different events get planned on that day and, at Disney's Hollywood Studios in Orlando, FL, they're planning a Limited Time Magic event with all kinds of special events: guest appearances  parties, exclusive merchandise and more. Read more at the Disney Parks blog. (Oh, and side note, if you can't make it May 4th, Jeremy Bulloch and Kenny Baker will be at Disney on Star Wars Weekend on May 17-19.)
The Disney Blog also posted this video of the announcement for the "May the 4th Be With You" Festivities at Disney World.Disneyland and Acme Archives will debut some exclusive Star Wars art at their D Street store on May 4th, such as the Jabba the Hutt piece by Mike Kungl, pictured below, and the Princess Leia piece by Amy Mebberson. Read more about each at Acme Archives and Super 7. Online sales will happen at Acme Archives Direct.
Speaking of May 4th, USA Today spoke to several stars of Return of the Jedi, which celebrates its thirtieth anniversary next month. Stars Anthony Daniels, Ian McDiarmid and Jeremy Bulloch talked about the experience of making the film and closing out the trilogy. It's a fun read.
Finally, if you're looking for something else to do on May 4, Gallery Nucleus at 210 East Main St. Alhambra CA, is doing a full Star Wars themed May the Fourth Be With You Art show. Read more details here.
George Lucas is using some of his new found billions (thank you Disney) to create a brand new museum, the Lucas Cultural Arts Museum. Lucas took a Bay Area stage on Friday to discuss some of what the museum could mean for the area. You can follow updates on Facebook, and read his latest statement on the official site.
When Patton Oswalt isn't riffing on the plot to Star Wars Episode VII, he's actually thinking about what the new films mean to the world of Star Wars. Talking to IGN at this weekend's C2E2, the comedian riffed all about George Lucas' work ethic and retold a story of how Brad Bird would have slightly changed Return of the Jedi. Read the full quotes at IGN.
This is an old clip, but the Geek Twins recently posted it again and I'd never seen it. Here's Bill Hader doing an insane impression of a Tauntaun on Conan.
Disney Infinity, a brand new way to play video games featuring Disney characters, is coming soon and in a new interview, one of Disney's VPs suggested both Star Wars and Marvel characters could eventually end up in the game. Read more at the Disney Digital Files.