First Footage From 'Snowpiercer' Proves That Chris Evans Is Handy With An Axe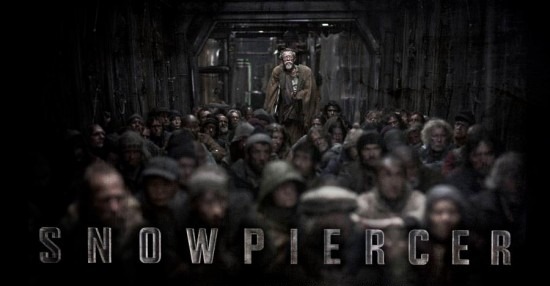 The Host and Mother director Bong Joon-ho makes his English-language debut with Snowpiercer, which adapts a French graphic novel about a train that carries the remnants of humanity through a snowy landscape. We've seen quite a few posters and images that show off the impressive cast but until now we haven't seen any footage. (That cast includes Chris Evans, John Hurt, Tilda Swinton, Jamie Bell, Alison Pill, Ed Harris, Ewen Bremner, Octavia Spencer, Kang-ho Song and Ko Asung.)
The new one-minute featurette below doesn't feature any English dialogue, but does show off some behind the scenes shots, and a bit of actual footage from the film. It's all stitched together with an interview with the director, but since that is conducted in his native language most North American viewers will just have to take in the images for now.
Snowpiercer should be open int he US sometime this year.
Snowpiercer is set in a future where, after a failed experiment to stop global warming, an Ice Age kills off all life on the planet except for the inhabitants of the Snowpiercer, a train that travels around the globe and is powered by a sacred perpetual-motion engine. A class system evolves on the train but a revolution brews.