TV Bits: 'Arrested Development', 'Dexter', 'Game Of Thrones', 'Hannibal', 'The Killing', Dwayne Johnson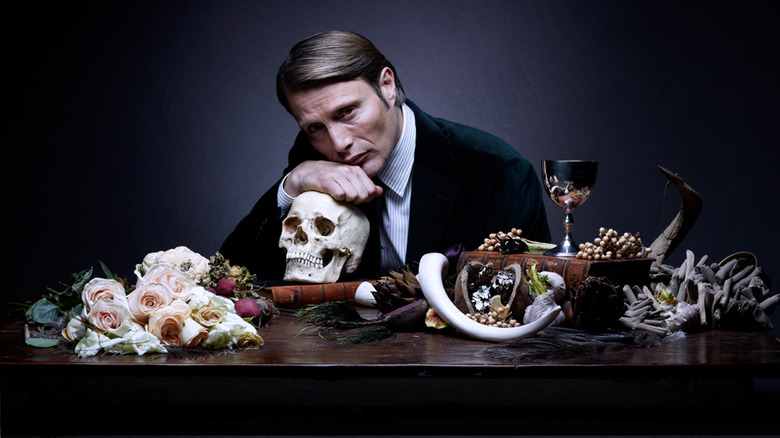 Netflix reveals posters, stills, and a clip from the new season of Arrested Development. Also after the jump:
What was the unaired original Game of Thrones pilot like?
Yahoo gets exclusive access to the 38-season SNL archive
Corey Stoll lands Guillermo del Toro's FX drama The Strain
AMC forays into the science-fiction genre with Line of Sight
Hannibal's unaired episode has been turned into a web series
See a new poster and pic from the newly revived The Killing
Watch a trailer for The Rock's new reality competition show
Peek behind the scenes of Christopher Guest's Family Tree
Dexter conducts his final symphony in an artsy new trailer
io9 got their hands on a script for the original pilot, which featured a slightly different cast, had a totally different credits sequence, focused far less on the Starks, and gave a much nicer wedding to Dany. Click over to read their rundown.
Starting this fall, anyone looking to relive Christoph Waltz's "Djesus Uncrossed" or Tina Fey's Sarah Palin impression will have to turn to Yahoo for their fix. The website has acquired exclusive rights to all Saturday Night Live clips from 1975 to 2013, as well as non-exclusive access to video from the current Saturday Night Live season.
To clarify, though, it's just the clips that are Yahoo-only. You'll have to turn to Yahoo for those bite-sized servings, but you'll still be able to stream full episodes on other services. [Yahoo]
House of Cards' Corey Stoll has landed himself another high-profile TV gig. The Midnight in Paris actor will lead FX's The Strain, from Guillermo del Toro and Carlton Cuse. The horror thriller is based on a novel by del Toro, and the pilot will be directed by del Toro. Stoll will play a CDC doctor looking into a mysterious viral outbreak that looks a lot like vampirism. [Deadline]
AMC is getting into the sci-fi business with a pilot order for Line of Sight, from Brotherhood creator Blake Masters. Described as a conspiracy thriller combining drama and sc-fi elements, the show will follow a NTSB investigator who survives a plane crash and becomes determined to find out what caused it. [Variety]
All the real-life violence last week led to Bryan Fuller voluntarily pulling the fourth episode of Hannibal off the air, but fans will still be able to watch it in, ahem, "cannibalized" form. (Their word, not mine.) The episode, titled "Œuf," has been reworked as a web series to bridge the gap between Episodes 3 and 4. Watch the first installment below.
Hannibal airs Thursdays at 10 on NBC. [TV Line]
When The Killing returns to AMC this summer, it'll look slightly different than you remember it. For one thing, it'll feature a prominent new face in the form of Peter Sarsgaard, who plays death row inmate Ray Steward. A new photo from EW ofers the first look at his dark and mysterious character.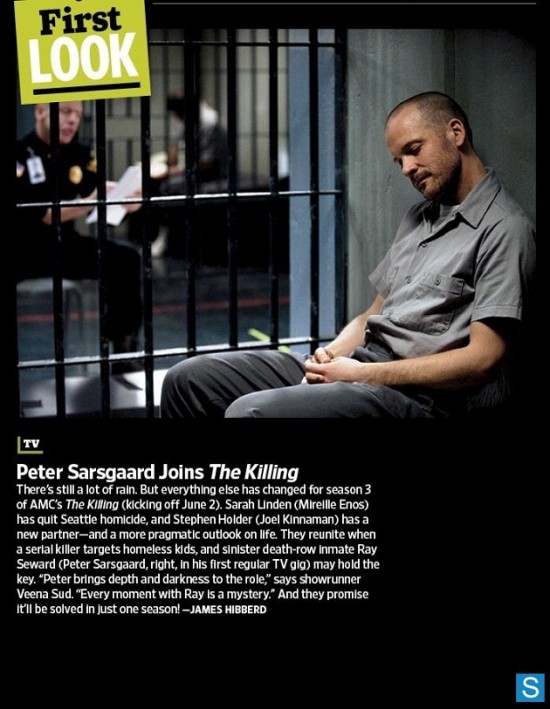 He's involved in the new mystery, which centers around a serial killer who's already racked up 17 victims. See his blood-red tally marks in the poster below.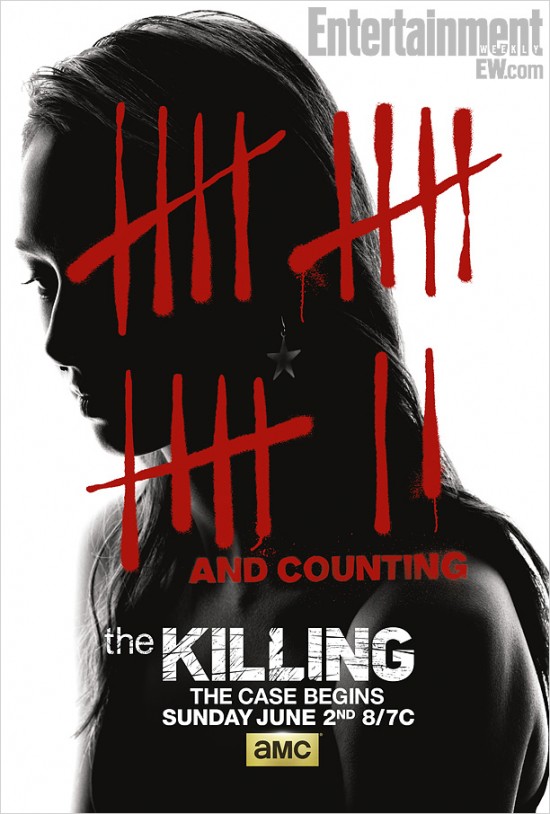 The third season of The Killing starts June 2 on AMC. [via Screen Crush, EW]
You know the Arrested Development premiere is close when there's this much marketing coming down the pipeline. Nine new character posters have just hit the Facebook page, this time with actual characters on them.
There are also a ton of new stills and three magazine covers, thanks to EW. Look carefully and you'll get your first glimpse of guest stars Kristen Wiig and Seth Rogen, though what exactly they're doing is anyone's guess right now.
And finally, EW has also unveiled an extended clip featuring everyone's favorite Motherboy-winning couple. Click the image below to watch.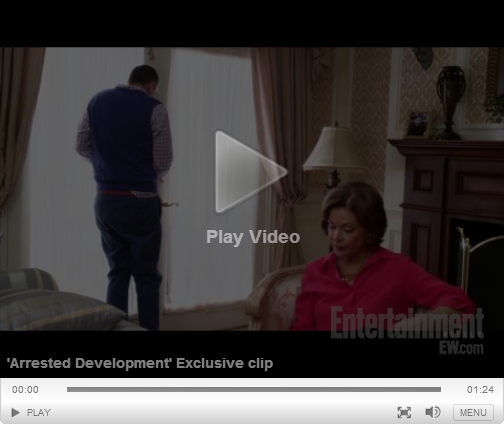 Arrested Development Season 4 hits Netflix May 26.
The Rock isn't just interested in being a hero — he also wants to find other heroes. And what better way to look for fearless souls than a reality competition? Take a peek at his new show The Hero below.
What I'm most impressed by is his near superhuman ability to manage his schedule. The guy has two movies out this year and about a half-dozen more in development. He must have a Time-Turner in his possession, right? The Hero debuts June 6 on TNT.
HBO has a new behind-the-scenes video for Family Tree, the new comedy created by Christopher Guest and starring Chris O'Dowd. It's not terribly hilarious, but it does show off some of the series' awesome guest stars and explain how they fit in.
Family Tree premieres on HBO May 12.
Dexter may be coming to a close after Season 8, but he's going out with a big bang. Or rather an elegant "final symphony."
Dexter's last season kicks off June 30.