Exclusive: The Poster For 'Violet & Daisy' Starring Alexis Bledel And Saoirse Ronan As Teen Assassins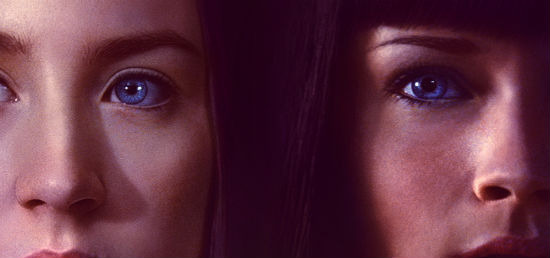 Everyone has to die and, if you're going to be killed, getting knocked off by Alexis Bledel and Saoirse Ronan is a pretty good way to go. They're the stars of Violet & Daisy, the directorial debut of Oscar-winning screenwriter Geoffrey Fletcher. In the film, Bledel and Ronan play teen assassins forced to reexamine their carefree, killer lives when they run into a shut-in played by James Gandolfini.
It opens on June 7 and /Film is proud to exclusively debut the film's one sheet, which you can see a tease of above.
Here's the one sheet for Violet & Daisy.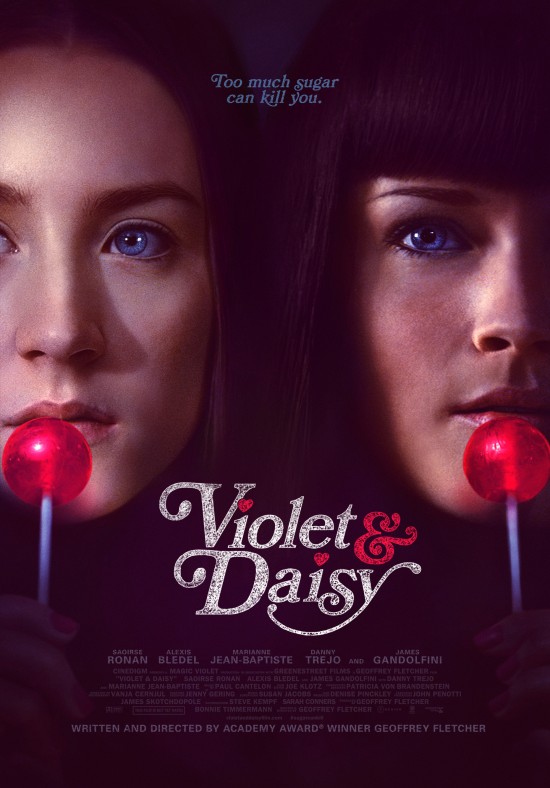 And here's the official plot description of the movie. For more info, visit their Twitter and Facebook.
Violet (Alexis Bledel) and Daisy (Saoirse Ronan) are a pair of gum-cracking teenage assassins who casually snuff out crime figures in New York City, distracted only by the fact that a concert by their favorite pop idol Barbie Sunday has suddenly been canceled.
Determined to raise cash for some Barbie Sunday dresses, the duo takes on a new hit job targeting a mysterious loner (James Gandolfini) who leads them into an unexpected odyssey of self-examination and catapults the junior enforcers into a world beyond Barbie Sunday and bullets for pay.
From Academy Award-winning screenwriter Geoffrey Fletcher (PRECIOUS) comes a mesmerizing hybrid of New York City crime fable and existential coming-of-age drama. In VIOLET & DAISY teenage kicks match wits with adult-world turmoil, placing three wounded souls into a line of fire none expected — themselves.