Video: Epcot's Spaceship Earth Transformed Into Giant Mike Wazowski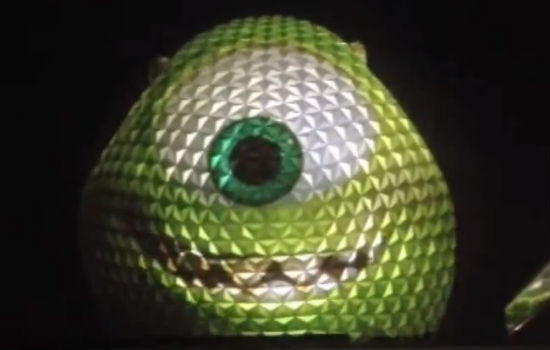 Walt Disney World is getting ready to launch a "Monstrous Summer" event to help promote the release of Pixar's Monsters University and one intrepid fan caught an awesome tease of what's to come. Inside the Magic posted a video of Epcot's trademark ride, Spaceship Earth, transformed into Mike Wazowski via projection. Check it out below.
Thanks to Inside the Magic (via Pixar Times) for the video. Head to either site for a ton of information.