MTV Greenlights 'Scream' TV Series; Wes Craven In Talks To Direct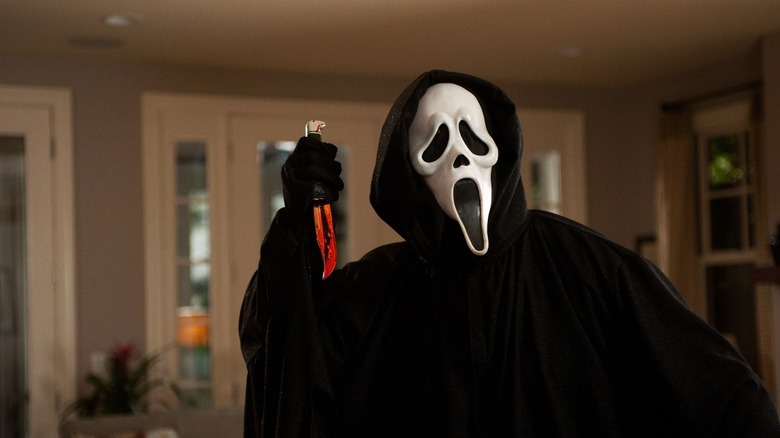 Do you like scary movies? How about TV shows based on scary movies?
MTV has given the green light to a pilot based on Scream, the horror film series launched by Wes Craven and Kevin Williamson in 1996. If all goes well, the drama would debut on the network next summer. More info after the jump.
The cable channel says its plan is to "reinvent" the franchise, but Deadline reports that MTV doesn't have a specific concept yet of what that reinvention might look like. The slasher flicks are known for their knowing sense of humor about horror tropes, but maybe MTV will choose to go a different route with the TV series. After all, their angsty Teen Wolf doesn't bear much resemblance to its lighthearted source material.
Then again, maybe not. Dimension Films is in talks with Craven to direct the one-hour pilot, which could mean they're hoping to replicate the self-referential of the movies. Disappointingly, it doesn't look like Williamson is involved at all. The press release states only that MTV has been meeting with various potential writers, and doesn't mention Williamson at all.
Personally, I'd love to see a Scream series that's formatted like American Horror Story, with a fresh, self-contained plot arc each season. The endless twists and high body count that mark the movies don't seem they'd work as well stretched out over multiple seasons of television, but they could work in shorter bursts. What do you think?