'Tiger Eyes' Trailer: Judy Blume Finally Comes To The Big Screen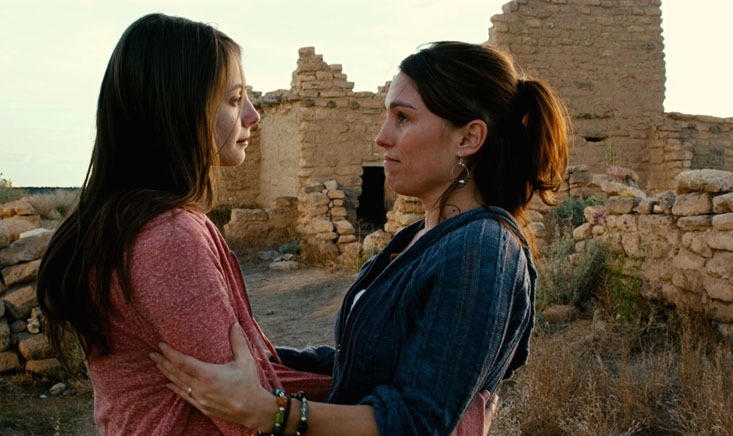 If you were ever a young bookworm, the name "Judy Blume" likely meant a lot to you. The celebrated author has been behind some of the best loved YA novels since the '70s, including Are You There God? It's Me, Margaret., Blubber, and the Fudge series. Over the past four decades, her books have sold over 80 million copies in 41 different countries.
It's surprising, then, that it's taken this long to get one of her books to the big screen. But hey, better late than never. Adapted by Blume and her son Lawrence Blume and directed by the latter, Tiger Eyes stars Willa Holland (Arrow) as a teenage girl dealing with the sudden death of her father. Watch it after the jump.
It's been a long time since I actually read the book, but the first trailer more or less lines up with what I remember of it. Its heartbreaking honesty also reminds me of last year's Perks of Being a Wallflower, though Tiger Eyes looks a bit less cutesy. Hopefully this does well enough to bring more of Blume's timeless tales to the screen.
Amy Jo Johnson and Tatanka Means also star. Tiger Eyes hits theaters and VOD June 17.
Forced by her grieving mother to move from her home in Atlantic City to the strange "atom bomb" town of Los Alamos, New Mexico, Davey (Willa Holland) no longer knows who to be or how to fit in. Everything that once mattered – the friends, reputations, parties and expectations that fuel high school days – suddenly seems insignificant and Davey is certain no one has the first clue about the turmoil she is going through. But when she meets Wolf (Tatanka Means), a mysterious Native?American climber exploring the surrounding canyons, she feels he is able to see right into her most wild and secret emotions. Their intense relationship brings Davey back from the edge as she finds the courage to embark on the first great adventure of her life.