Tarsem Singh And Ryan Reynolds In Talks For 'Selfless'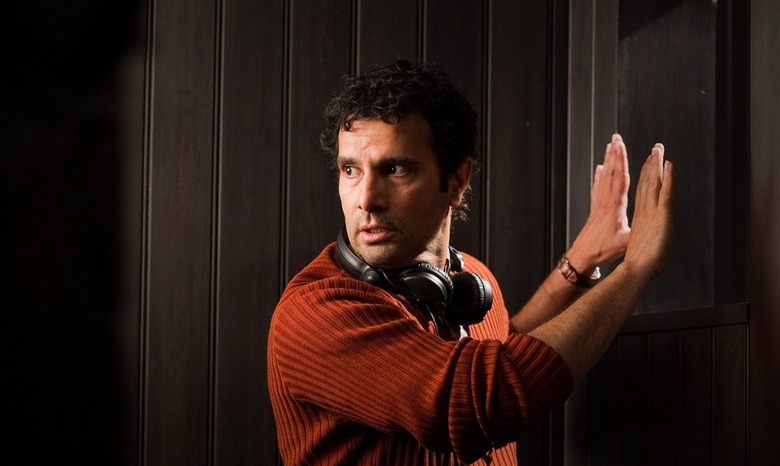 After foraying into kiddie territory with Mirror, Mirror, Tarsem Singh is headed back to darker material. Singh is looking to team with star Ryan Reynolds on Selfless, a Black List thriller written by Àlex and David Pastor. It features a body-switching premise that sounds kind of crazy, which should make it a good fit for the adventurous Singh. More details after the jump.
Selfless follows a wealthy old man who's dying of cancer. He uses his money to pay for a radical procedure that transplant his consciousness into a younger, healthier body. His new life isn't all it's cracked up to be, though, as he soon discovers that the new body belonged to a murdered man. When the killers come back to end him again, he must go on the run and figure out who's after him and why.
It's a premise I could see yielding something very cool, or very cheesy. With Singh at the helm, though, it'll probably look stunning either way. His films have been hit or miss overall, but his bold visual style always comes across loud and clear. Reynolds also has kind of a spotty track record, but he can be very good in the right role.
Singh's been eyeing a couple of projects since Mirror Mirror. He's attached to direct a Marco Polo biopic starring Gong Li, and wants to make the modern war film Eye in the Sky. Reynolds has two films opening on the same week this summer, the Men in Black-esque R.I.P.D. and the animated snail tale Turbo. In addition, he's wrapped Queen of the Night with Atom Egoyan and is now shooting The Voices with Marjane Satrapi.