Poster Documentary 'Just Like Being There' Is Now On Netflix Instant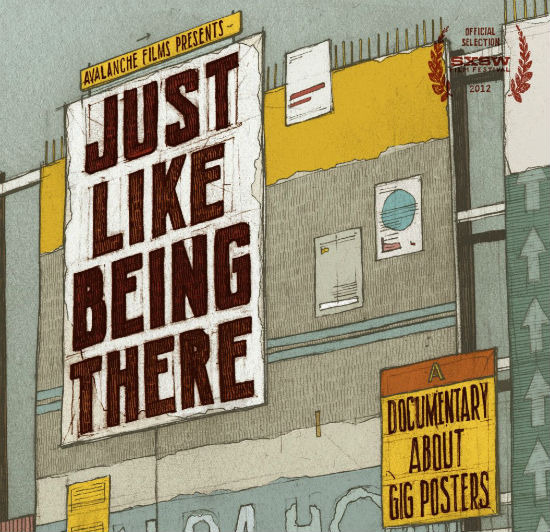 Briefly: You may remember last year's South by Southwest film festival when I wrote a blog about appearing in a documentary. That documentary, Just Like Being There directed by Scout Shannon, is now available on Netflix Instant. It's a carefree journey through the world of limited edition gig posters, told through the music of festivals like SXSW and more.
Eventually, it gets to Mondo and the current movie poster craze, where you can my embarrassing contribution, but if you're bored this weekend and looking for a flick, there are many worse ways you can spend 90 minutes. Here's the direct link.